Classroom Activity Guide
Hi, teachers and counselors—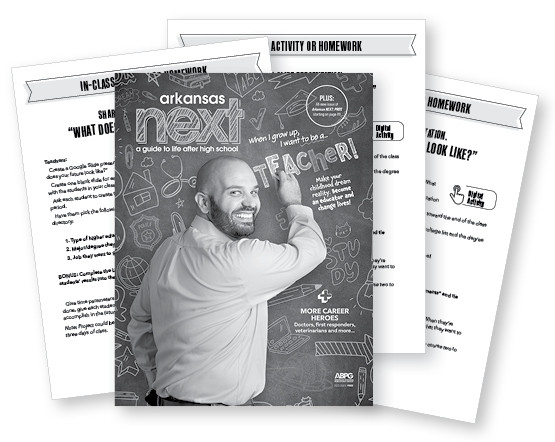 We are delighted to present to you the online edition of our popular Classroom Activity Guides. You can access the full Classroom Activity Guide for Arkansas Next & Next Pros or the Classroom Activity Guide for Arkansas Next: Money at these links.
Simply click the images on this page to download ready-to-use activity sheets to help your students dive in and grasp the concepts of Arkansas Next, Next Pros and the new Arkansas Next: Money.
From Google Slide and Padlet activities to our updated scavenger hunt (& answer key), bell ringers, skilled trades activities, and new lifestyle calculator — we know you'll find something your students will love and learn from!
Thank you for helping connect Arkansas students with Arkansas NEXT magazine. Have a great school year!
— Lindsay Irvin, Editor
---

---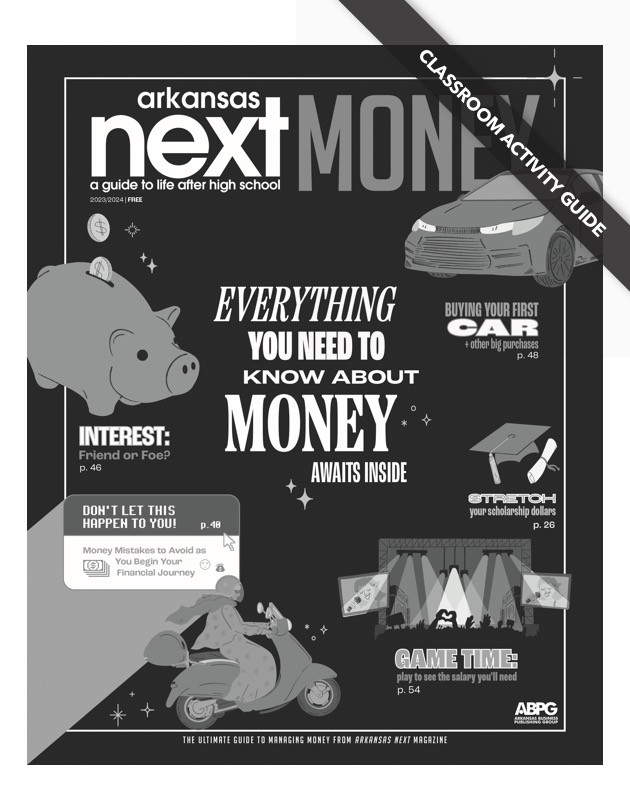 ---