While you're planning your next step after high school, be sure to keep these exciting programs in mind.
Learn the Latest Tech at UAFS
The University of Arkansas at Fort Smith has some exciting new opportunities for students interested in technology. This year marks the first of their unmanned aerial systems degree, which is a two-year associate degree that teaches students how to pilot and repair drones, as well as how to analyze the data gathered from drones.
In 2020, some changes to UAFS' computer graphic technology programs will be taking place. The mechanical, architectural and general options of the program will consolidate and become the industry-recognized term "CAD," which will include a focus on advanced manufacturing.
The college is also offering two-year associate degrees, technical certificates and certificates of proficiency in electronics technology, a degree designed to train students in maintenance of industrial and electrical systems.
---
New Online Nursing Degree
It's no surprise that nursing is one of the fastest growing professions. The competitive salary and flexibility that come with the field make it a popular career path nationally, and nursing in Arkansas is no exception.
► The University of Arkansas is launching a new online LPN to BSN program in the fall. In 2015, the Institute of Medicine recommended that 80% of nurses hold a bachelor's degree by 2020, so the university's new program will help licensed practical nurses meet that industry expectation and make themselves more marketable.
► The University of Arkansas at Monticello recently announced that a $1.5 million gift, the second largest in the institution's history, will provide around $70,000 in scholarships per year in perpetuity for nursing students.
---
Exciting Classes, Degrees & Programs
From gemology to criminology, new opportunities to explore unique fields are popping up all over the state.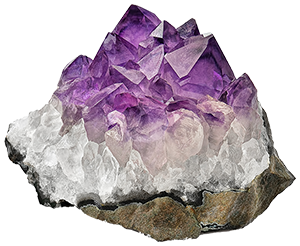 ► The University of Arkansas is adding a unique class to its roster — the geology of gemstones.
The course is offered with no pre-requisites, and it will be taught in tandem with an upcoming Crystal Bridges Museum of American Art exhibit, "Crystals in Art: Ancient to Today."
► Southern Arkansas University is offering a new cyber criminology degree. Educating students on the use of computer science skills to investigate and study crimes, the Bachelor of Science in cyber criminology will also underscore human behaviors and victimization patterns related to cybercrimes in hopes to prepare students for high-paying careers in a high-demand field.
► The University of Arkansas at Pine Bluff will be offering two new degrees this fall. A hospitality & tourism management degree program will prepare students to navigate the $6 billion hospitality and tourism industry in Arkansas.
And the school's first engineering degree, agricultural engineering, will offer three areas of emphasis: power and machinery, agricultural production systems and soil and water systems.
---
New Transfer Degree Partnerships
State institutions of higher learning have recently formed some exciting partnerships to make getting a transfer degree a seamless transition for Arkansas students.
► The University of Arkansas —Pulaski Technical College and the University of Arkansas Sam M. Walton College of Business have partnered so that, after two years at PTC, transfer students can choose from seven different majors within UA's business administration degree.
► The University of Arkansas at Pine Bluff and Southeast Arkansas College have launched a collaborative degree program known as Associate to Bachelor's, or A2B, which will allow students to earn both an associate degree at SACC and a bachelor's degree at UAPB concurrently.
► Additionally, a new University of Arkansas scholarship program will reduce tuition rates for students who graduate with associate degrees from any of the seven two-year colleges in the University of Arkansas System and then transfer to the Fayetteville campus.
---
Awards & Grants
Arkansas colleges and universities have received some impressive awards and fruitful grants in the past several months.
► The University of Arkansas at Pine Bluff received a $4 million grant from the National Science Foundation to support the implementation of a Louis Stokes Pathways Research Alliance program, an initiative that aims to increase the diversity of STEM graduates.
► Ouachita Baptist University received the credential of Gold Status from the American College of Sports Medicine for the university's Department of Kinesiology and Leisure Studies' participation and excellence in its Exercise is Medicine program.
► National Park College Automotive Technology program was awarded a nearly $13,000 grant from the Arkansas Motor Vehicle Commission to purchase new education and training equipment.
---
BIG Things Happening in the Arts World
► The University of Central Arkansas has received a $20 million gift from the Windgate Foundation that is sure to make the institution a regional leader of the arts. The largest gift in UCA's 111-year history will be used for a 114,000-square-foot Windgate Center for Fine & Performing Arts.
Plans for the state-of-the-art facility include 44,000 square feet of art space, an exterior space for three-dimensional art, a 450-seat concert hall and a proscenium theater. The additional class, studio, rehearsal and design space within the Windgate Center for Fine and Performing Arts will increase program capacity and allow more UCA students to pursue fine or performing arts degrees.
► In early 2020, Crystal Bridges Museum of American Art and the Walton Family Foundation will open their new multiuse arts space in Bentonville called Momentary.
Momentary will be a space for innovative art exhibitions, music, theater, film and artist-in-residence programs. The facility will feature studio space, galleries, a black box theater, an amphitheater, a studio kitchen, cafe, bar and indoor and outdoor public spaces. The contemporary arts venue is expected to be a grand addition to the northwest Arkansas arts scene.
---
Permalink