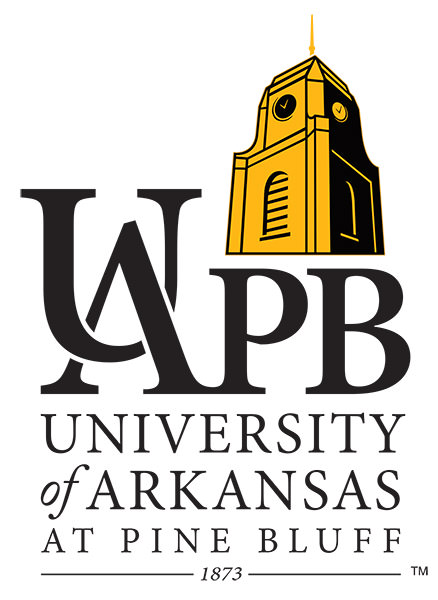 University of Arkansas at Pine Bluff
1200 N. University Drive
Pine Bluff, AR 71601
Phone: (870) 575-8000
Fax: (870) 575-4607
Online: uapb.edu
The University of Arkansas at Pine Bluff is an 1890 Land-Grant HBCU with a diverse student population, competitive degree offerings and stellar faculty. For more than 140 years, the University of Arkansas at Pine Bluff has worked to create an environment that inculcates learning, growth and productivity while affording a basic need to its students – a chance to advance. The 15:1 student to teacher ratio makes it possible to maintain a learning environment with close interaction between students and faculty while challenging curricula encourage our students to seek and fulfill their potential. You can excel in your chosen field of study through a curriculum of Certificate and Associates degree programs, more than 30 Undergraduate programs, eight Master's degree programs and a Doctorate program in Aquaculture/Fisheries. You can also develop workplace readiness through internships, co-ops and fellowships in the U.S. and abroad. Out-of-class experiences and student involvement include more than 90 student organizations, an internationally renowned Vesper Choir, Marching Band, Concert Bands, Wind Symphony, nationally recognized debate team, award-winning theater department and accomplished athletic program.
Admissions Information
Requirements
ACT/SAT waived, must have a minimum 2.0 GPA.
Admissions Phone
(870) 575-8492
Scholarship Information
Highlights
The academic scholarship program at UAPB is designed to recognize and reward students who have excelled academically. Institutional Scholarships are based on availability of funds. Awards are made on a first-come, first-served basis until all funds are exhausted. To be considered for a scholarship award, you must have applied for admission, submitted your transcript and test scores to the Office of Admissions at UAPB.
More Information
Click Here
Scholarship Phone
(870) 575-8302
Financial Aid Information
Highlights
Financial aid is awarded based on priority deadline. Awards are made in compliance with federal, state, and institutional policies and are initially awarded based on the assumption of full time enrollment for each student. After the enrollment reporting is completed each semester (census period), and students' initial class attendance is determined, awards may be adjusted and or cancelled based on the students' final enrollment status.
Financial Aid Contact
Janice Kearney
Interim Director of Student Financial Services