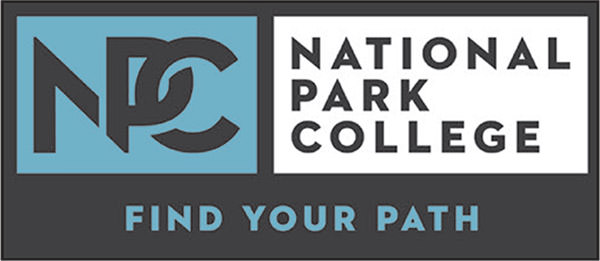 101 College Drive
Hot Springs, AR 71913
Phone: (501) 760-4159

Online: np.edu
National Park College offers a university experience that is close to home and half the cost. We offer two-year degrees and certificates both on-campus and online, and bachelor's degrees on campus through a partnership with Southern Arkansas University.
Admissions Information
Requirements
High school transcript or GED; ACT, SAT or COMPASS, Accuplacer scores; immunization records; official transfer transcripts
Admissions Phone
(501) 760-4159
Scholarship Information
Tuition Information
For in-county residents
In-state Tuition
$2,700.00
Additional Annual Fees
$2,050.00
Annual Fee Notes
Mandatory fees and meal plan for in-county residents
Bilingual Admissions Contact
Terry Bright
(501) 760-4243
Financial Aid Information
Highlights
Financial aid is available.
Financial Aid Contact
Lisa Hopper
Dean of Student Financial Services
Degree Programs
Accounting
Criminal Justice
Emergency Medical Technology (or Paramedic, or Emergency Medical Technician)
Health Information Technology
Health Science
Liberal Arts (or Liberal Studies)
Medical Laboratory Technology (or Medical Laboratory Technician)
Nursing (or Registered Nursing)
Radiologic Technology
Respiratory Care (or Respiratory Therapy, or Respiratory Care Technology)
Automotive Service Technology
Business Management
Computer Network Technology (or Computer Networking Technology, or Computer Systems & Networking Technology)
Computer Programming
Crime Scene Investigation
Digital Media
Education
Fine Arts
Hospitality Management
Medical Laboratory Science
Nursing-Accelerated PN-RN
Practical Nursing
Pre-Engineering
Psychology
Allied Health
Business Administration
General Education-Liberal Arts
General Technology-Applied Sciences
Industrial Control Systems
Law Enforcement Administration
Liberal Arts & Sciences
Middle School Education
Ministry
Performance & Media Arts
Science, Engineering and Math
Welding
Business
Business Computer Information Systems (or Business Information Technology, or Business Information Systems Technology)
Chemistry
Cybersecurity
Engineering Technology
Funeral Services
General Business
Graphic Design
Paramedic/Emergency Medical Services
Digital Media
Emergency Medical Technician (or Paramedia, or Emergency Medical Technology or Emergency Medical Technical-Basic, or EMT)
Hospitality Management (or Hospitality Administration, or Hospitality & Tourism, or Hospitality, or Hospitality Skills, or Hospitality Services)
Automotive Technology (or Automotive Service Technology, or Automotive Service)
Business Management
Criminal Justice
Industrial Control Systems
Welding Layout & Pipefitting (or Welding: Layout & Fabrication)
Welding-Gas Metal Arc (GMAW)
Welding-Gas Tungsten Arc (GTAW)
Welding-Pipe
Welding-Shielded Metal Arc (SMAW)
Mechanical Devices
Auto Maintenance-Basic
Law Enforcement Administration
Computer Engineering
Computer Fundamental
Computer Graphics (or Computer Graphic Technology)
Computer Information Systems (or Computer Information Technology)
Computer Installation & Repair
Computer Maintenance
Computer Programming
Computer Repair (or Computer Service Technician)
Computer Repair & Networking
Computer Support Associate
Computer Systems Technology
Criminal Investigation Science
Accounting Technician (or Accounting Technology)
Allied Health
Automotive Service Technology (or Automotive Technology, or Automotive Systems Repair)
Hospitality Management (or Hospitality Administration)
Marine Repair Technology
Practical Nursing
Welding Technology
Computer Networking Technology
Crime Scene Investigation
Digital Media
Emergency Medical Technician (or Paramedic, or Emergency Medical Technology, or Emergency Medical Science Technology, or Emergency Medical Services)
Industrial Production Technology
Law Enforcement Administration