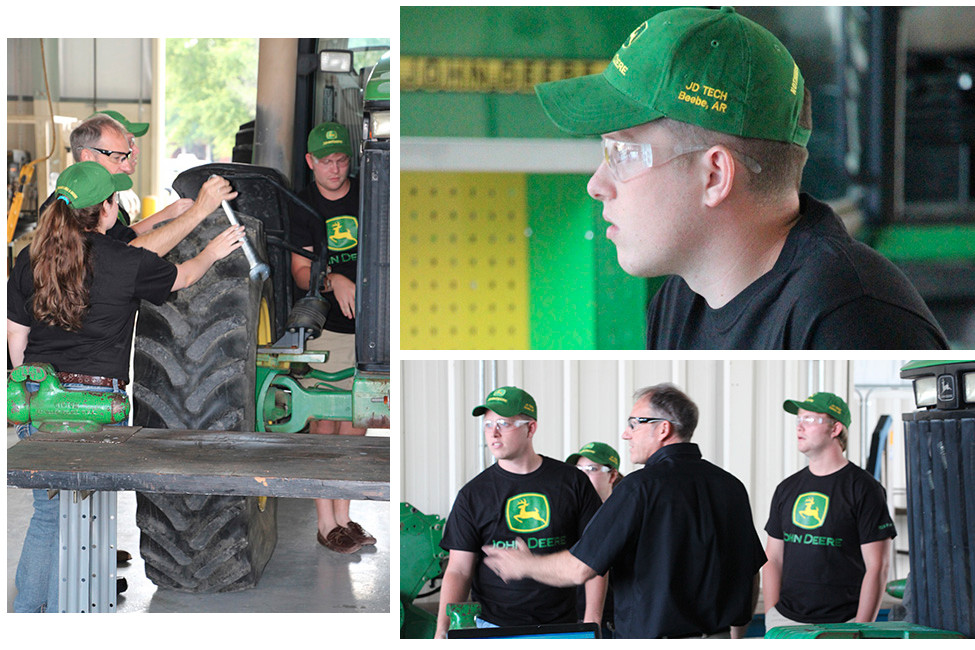 ASU-Beebe's John Deere Agriculture Technology program, designed by ASU-Beebe and John Deere, sets students up for careers at John Deere's Agricultural Equipment and Turf Equipment product lines. After graduating from the two-year program, John Deere Agricultural Equipment Technology employees begin with a starting salary that ranges between $25,900-$39,760.
► What can students expect? Students who complete the two-year program are awarded an Associate of Applied Science in Agriculture Equipment Technology degree. During their time at ASU-Beebe, they will gain valuable, practical insight and real-world experience by applying what they have learned during paid internships at John Deere dealerships.
► What kinds of jobs can you get after completing the program? Students who complete this program set themselves up for careers at John Deere as a Service Technician or Service Manager.
► What are the admissions requirements? Students looking to apply must have a high school diploma or equivalent, passing scores on a Mechanical Reasoning test, acceptable scores on the ACCUPLACER test, a sponsoring John Deere dealer, and they must maintain a "C" grade average or 2.0 on a 4.0 scale.
► How do you apply? If you are interested in applying for the ASU-Beebe John Deere Ag Tech program, contact your local John Deere dealer, or inquire on the ASU-Beebe campus. For acceptance into the program, all students must meet the admission requirements of ASU-Beebe.
Permalink