Don't Lose Your Scholarship! Here's What Happens If You Do...
By Lauren James on Monday, September 10, 2012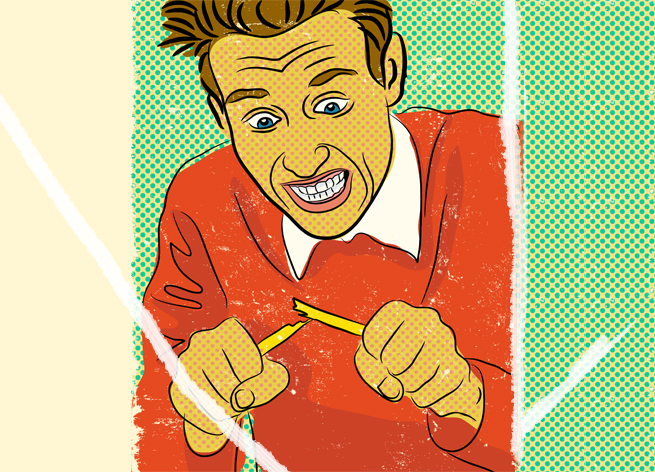 Bottom line? It's super easy to lose a scholarship. A few missed classes here, a bad exam score there – and wham! – your college bill just skyrocketed back up to unaffordable.
It's a slippery slope, and a scary one when you see the stats that show students who lose their hard-earned scholarship dollars are more likely to drop out afterward.
In fact, one big scholarship offered to you – the Arkansas Academic Challenge Scholarship – has seen its fair share of students losing their funds even after just a few semesters.
According to Arkansas Academic Challenge Scholarship Preliminary Student Data for the 2011-12 academic year, more than 20 percent of four-year public college students who received the scholarship (4,665 to be exact) were not renewed — meaning they were lost due to bad grades, not taking the right amount of credit hours or not meeting other continuing eligibility requirements.
STUDENTS WHO LOST THEIRS
Ben* was one of those students who lacked a passion for his major, political science. After his freshman year at Hendrix College, he missed the 2.5 GPA mark required to keep his Academic Challenge Scholarship."Aside from not having an intense drive for [political science], I will say that I hadn't really gotten down the [right] way to study," he said.
Instead of returning to Hendrix, the now-economics major is changing schools.
Angela* was receiving the lottery scholarship, too, and combined with a federal grant, she was on a full-ride to Northwest Arkansas Community College. To keep her aid, she had to take 15 credit hours each semester, but the stress of taking those hours and also having to work to support herself was too great. She just couldn't handle it. "It turned into having to go to work … [and] trying to keep up with school and things," she said.
After her freshman year, she lost the scholarship and had to rely on loans to get her through college — something she didn't want to do.
ADVICE FOR KEEPING YOURS
What can you learn from Ben and Angela — and from the thousands of other Arkansas students who've lost their scholarships? Here's some tips to help keep that hard-earned scholarship:
• Balance your school life reasonably. Don't take on too much.
• If you have to work in addition to attending school, find a healthy balance. You need as much energy to learn as you do to work.
• Don't take too many hard classes in one semester. Be thoughtful when choosing your classes and course load. The goal is to NOT drop a class or get a bad grade.
• Take classes at times you're most likely to go to them.
• Take classes that interest you when you have the chance.
• Ask for help if you need it. There are faculty members in place to help you survive all that college throws at you in each degree program and beyond.
• And, of course, know exactly what is required of you to keep your scholarships and grants before registering for classes each semester.
"It's known to the students that we have clear-cut expectations," said Brandi Hinkle, communications coordinator for the Arkansas Department of Higher Education. "We have to apply the rules fairly to everyone." Ultimately, she said, the aid is given because "we try to do what we can to help students by taking away some of that stress with scholarships. The less worry you have about how to pay for school, the more successful you're going to be."
*Alternate named used for anonymity
Permalink