Choosing a Career: Shadow Cool Jobs Virtually With JobShadow.com
By Samuel G. Smith on Tuesday, July 31, 2012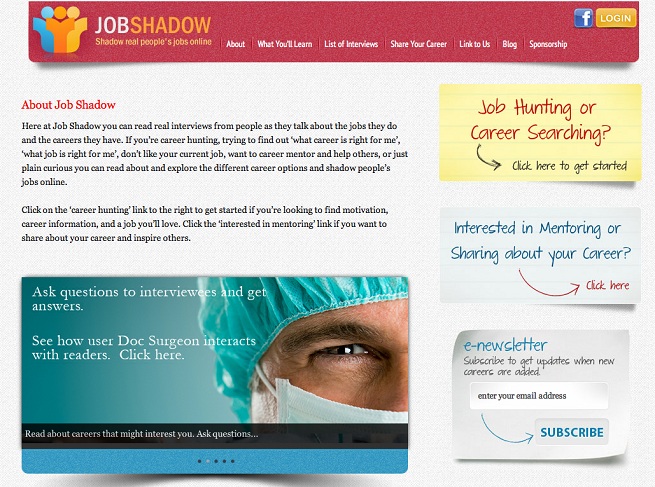 Not sure what you want to be when you grow up? With what seems like an infinite number of career paths, it can be hard choosing one that's right for you. We recently heard about a website founded right here in Arkansas that might help.
Created by 2006 University of Arkansas graduate Aaron Stahl, JobShadow.com compiles interviews from people in all kinds of careers to give you a virtual job shadow experience. Not only does it help paint a better picture of fields from neurosurgery to writing to interior design, you can also find out information about compensation, vacation time, employment opportunities and more.
For even more career information, check out our list of growing industries in Arkansas and a look at different careers and their average salaries.
Permalink