College Countdown: What You Need to Do, When You Need to Do It
By NEXT Staff on Tuesday, September 3, 2019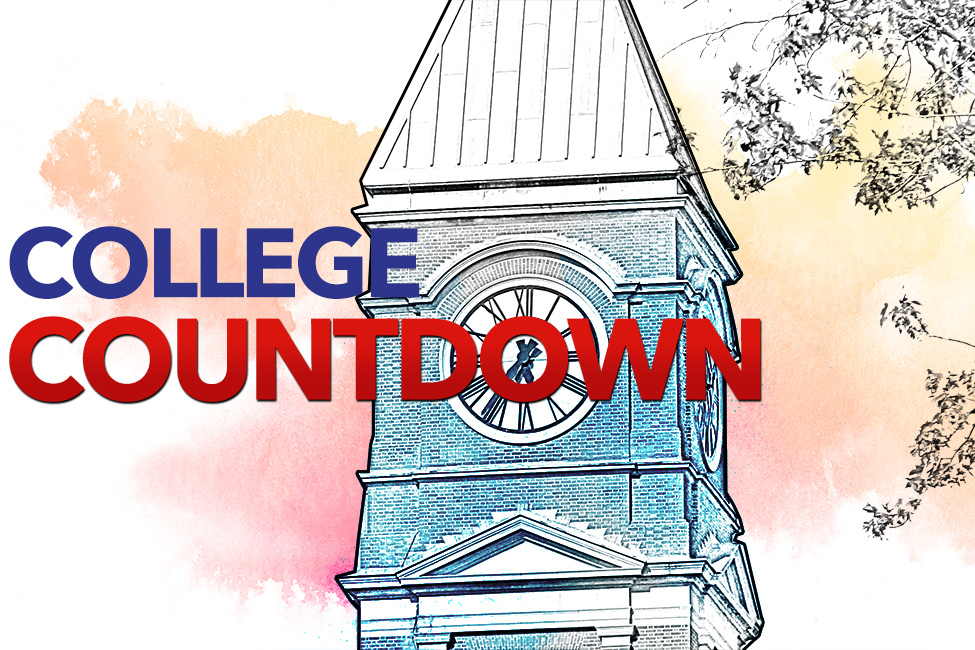 It's never too soon to get ready for your days after high school. Arkansas Next gives you a few tips on how to prepare.
FRESHMAN YEAR
√ GET GOOD GRADES! As a freshman, your slate is wiped clean of your past grades, but now your GPA starts to count. Pay attention to whether you are taking 4.0 or 5.0 classes. Your GPA will help determine your eligibility for colleges and scholarships in the future.
√ HANG WITH THE RIGHT CROWD! You will change and grow a lot as you transition from elementary and middle school to high school. Hanging out with the right people will help you make better choices.
√ GET INVOLVED! Participate in extracurricular activities and stay active. Join groups both inside and outside your high school through leadership-oriented activities and volunteer opportunities.

If you can't find a club that interests you, start one. You don't have to stick to one thing, and now is a good time to explore your interests – they may lead to your future major or career field.
√ MEET WITH YOUR GUIDANCE COUNSELOR! They can answer your questions and will encourage you to take the most rigorous coursework, especially in core subjects. Ask them about meeting graduation requirements early and taking advanced placement (AP), concurrent and honors courses.
√ KEEP A LIST! As you go, keep a list of accomplishments, awards, and recognitions. It will make your life a lot easier in a few years when you need to fill out resumes and college applications.
SOPHOMORE YEAR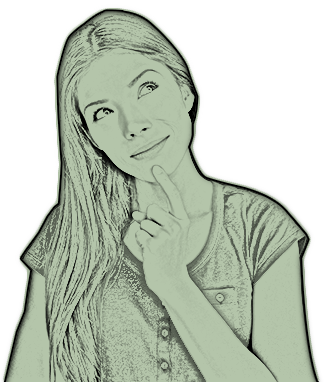 √ KEEP YOUR GRADES UP! Building your GPA is essential. If high school classes are harder than you thought they would be, consider investing in a tutor. It's not too late to bring up your GPA if you had a rough first year.
√ TAKE A PSAT PRACTICE TEST! You will take the PSAT during junior year, and, if you do well, you can qualify for a lot of college cash. You should probably start taking the ACT as well since your score will impact your college choice and scholarship opportunities.
√ KEEP IN TOUCH! Stay in close contact with your guidance counselor.
√ MAKE A LIST! List the schools you're interested in and research degrees offered, enrollment size, tuition cost, campus and surrounding area. You also might want to look into the acceptance requirements of your dream college. Some want the higher level math classes and others require two years of a foreign language. Attending college and career fairs is a great way to do research fast!
√ THINK ABOUT MAJORS! Consider what majors and degrees lend themselves to careers within your interests and talents. Reach out to mentors and professionals in fields that interest you. You can also start taking high school electives related to these fields.
JUNIOR YEAR
√ PREPARE FOR THE ACT AND/OR SAT! Take it several times to improve your scores. The more familiar you are with these tests and the contents of each section the easier it will be to focus on improving your scores. Check to see what test score your prospective schools require or recommend. Now is also the time to consider taking ACT or SAT prep courses to ensure good scores.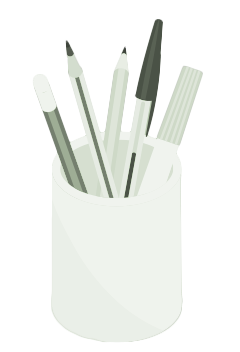 √ TAKE THE PSAT IN THE FALL! Scores on this one-time test can qualify you to be a National Merit Scholar or Finalist, which comes with a lot of scholarships.
√ BOOST YOUR GPA! Get good grades and take challenging courses. Take as many AP classes as you can. You save money when you get college credit now instead of paying for those same credit hours in college.
√ NARROW IT DOWN! Narrow down your college choices and use all your allowed college visit days!
√ RESEARCH CAREER FIELDS! Look at fields that allow you to use your talents and passions. Make sure the colleges you're considering offer degrees you're interested in.
√ BUILD A RESUME! Remember that list you have been keeping since freshman year? Time to pull it out and compile a resume including extracurricular activities, volunteer work, community associations, work experience and academics. For help, visit JAMyWay.org for a free resume builder.
√ VOLUNTEER! If you didn't have any volunteer work to put on your resume, now is the time to collect some volunteer hours. These will help you qualify for scholarships too.
√ KEEP UP WITH DEADLINES! Ask counselors and other individuals to submit pieces for your applications long before deadlines, so you don't get in a bind.
√ GO AFTER SCHOLARSHIPS! Begin applying for as many scholarships as you can during the second semester of your junior year.
√ APPLY TO YOUR TOP SCHOOLS! Fees are sometimes waived when you apply early as a junior. It can also help you get in line early for freshman housing.
√ PLAY FAIR! Keep attending college fairs. Take advantage of all college-prep opportunities.
SENIOR YEAR
FIRST SEMESTER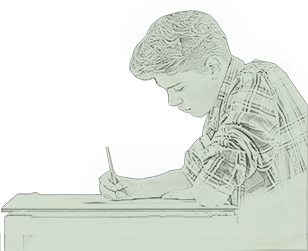 √ KEEP TAKING THE ACT AND/OR SAT! Continue until your score levels out. Most schools take your final score for scholarships in November, but some will give you until December.
√ ACQUIRE AND ORGANIZE! Collect letters of recommendation, transcripts, important documents and anything else required for college and scholarship apps.
√ APPLY NOW! Apply to your reach, target and safety schools.
√ CONTINUE LOOKING FOR SCHOLARSHIPS! National and state scholarships are great, but the smaller local ones add up and make a difference.
√ MEET WITH YOUR COUNSELOR! Make sure all graduation requirements are being met.
√ NARROW IT DOWN! Determine your top degrees and career field choices. Some scholarships are major-specific.
SECOND SEMESTER
√ CHOOSE A COLLEGE! Consider all your acceptance letters, financial packages and scholarships and continue visiting until you decide. Get all your questions answered, see the campus and experience the atmosphere before deciding. Notify the school that you intend to enroll.
√ FILL OUT FAFSA! Ask your parents to finish their taxes early, so you can submit your FAFSA on or shortly after Jan. 1 of your senior year.
√ STAY MOTIVATED! Senioritis is a real thing, and, even though this semester often doesn't count for acceptance, it does affect scholarships! Finish strong!
√ DECLARE A MAJOR! You can change it later if need be. Many people announce this during graduation ceremonies, and it's no fun to hear them say "undeclared."
√ FIGURE OUT HOUSING! Investigate the freshman housing options at the school you chose; begin making arrangements.
√ RESEARCH GREEK LIFE! Many schools start the rush process in the summer, well before classes begin in the fall.
√ GRADUATE! Enjoy your summer. Attend freshman orientation and related events. It will help you meet lots of people and adjust to college life.
√ SAY THANK YOU! Send thank you notes to everyone who gave you a graduation gift, wrote you a letter of recommendation or helped you in the application process. It's a good habit to start.
√ SHOP FOR DORM ESSENTIALS! Take a Sneak Peek at Your Future Dorm Room - See what real Arkansas dorms look like!
---
Permalink