JOBS IN DEMAND: Calvin Kirklin on Careers in Counseling
By Lydia McAllister on Monday, October 15, 2018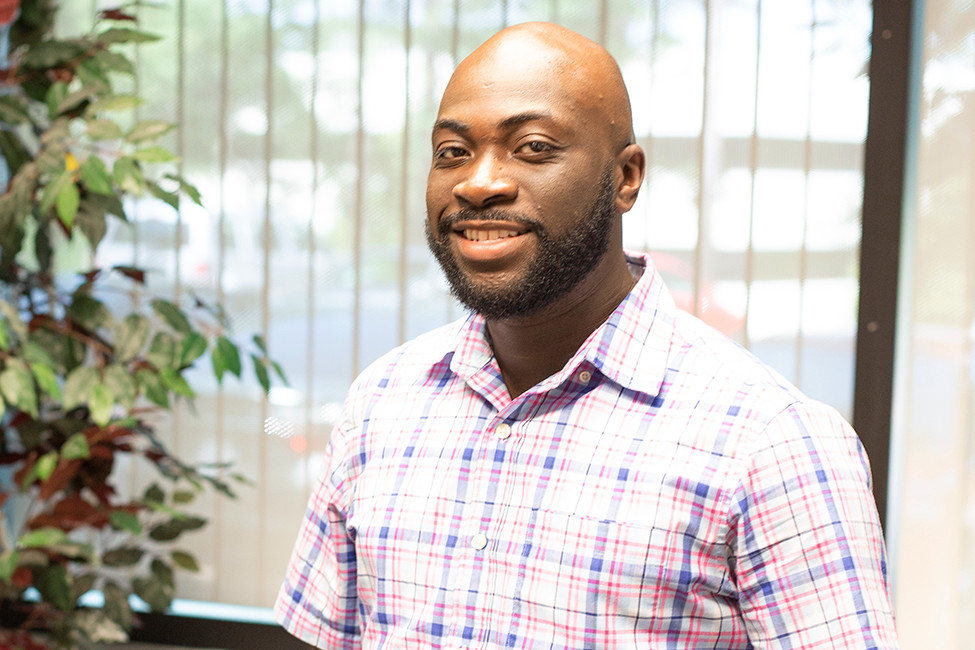 Calvin Kirklin
Job: Clinical Therapist at Behavioral Health Services of Arkansas (a division of Youth Home Inc.)
Age: 25 | Hometown: Pine Bluff
Alma mater: Henderson State University
Degrees: Bachelor of Science in Psychology with a minor in Sociology; Master's in Clinical Mental Health Counseling; and Calvin's pursuing a Ph.D. in Counselor Education and Supervision with an expected graduation date of May 2020
"Being a mental health counselor is more than talking to clients. I have to develop treatment plans, find evidenced-based interventions, bill insurance, STAGE crisis interventions, help people with their suicide ideations, hold family sessions, consult with supervisors about clients."
---
When did you know you wanted to pursue a career in counseling/therapy?
I knew in high school. My father works in the counseling field and I've always been intrigued and interested in helping people and how the mind works.
Why did you decide to pursue a Ph.D. in Counselor Education and Supervision?
My end goal is to become director of a college counseling center and teach part time. In order to do those things, I have to have a Ph.D.
What is the outlook for your industry?
Employment growth is expected as people continue to seek addiction and mental health counseling. Also, counselors are helping with all of the school shootings, natural disasters and other traumatic events. It's a field that will always be here, as people have problems, and do not know how to fix them.
How do you stay positive after a challenging session or day?
Self-care is important for me, because I have to make sure that I am always at 100 percent because if I am not, I will be no good for my clients.
WHAT YOU NEED TO KNOW
Why It's Hot
Mental health is fast becoming one of society's top concerns. With school shootings, natural disasters and other traumatic events becoming increasingly common, counselors are there to help people through tough times. Plus, according to the United States Bureau of Labor Statistics, this field is projected to grow 23 percent from 2016 to 2026.
The Major
Most mental health counselor positions require at least a bachelor's degree. However, depending on the state and employer, educational requirements can vary from a high school diploma and certification to a master's degree.
Advanced Degrees
Workers with mental health counseling and similar master's degrees can provide more services to their clients, such as private one-on-one counseling sessions.
The Paycheck
The median annual wage for substance abuse, behavioral disorder and mental health counselors was $43,300 in May 2017*. Salaries for the top 10 percent were more than $70,100.

*SOURCE: U.S. Bureau of Labor Statistics
---
Not So Fast
In the state of Arkansas, counselors are required to have 3,000 hours of clinical experience and 175 hours of supervision. It typically takes 2.5-3 years to obtain 3,000 hours. In addition, Arkansas law requires all counselors to take the National Counselors Exam and an oral exam. "The oral exam is very intense, because you have to sit in front of board members and answer questions regarding the rules, regulations and policies in Arkansas," Calvin says.
---
See more Arkansas Jobs in Demand.
Permalink