Can't-Miss Events: Incredible Opportunities to Learn More About Skilled Trade Careers in Arkansas
By Arkansas Next PROS staff on Monday, October 15, 2018
Don't miss these special events to learn more about going pro.
Be Pro Be Proud Tour Bus Stops
When: Various dates through 2018
Where: Arkansas middle schools, high schools & colleges
What to expect: The Be Pro Be Proud tour bus travels Arkansas giving students an interactive experience of the skilled trades – welding, plumbing, drilling — use your hands and test your skills!
Find out more: See when the bus will stop near you at BeProBeProud.org.
---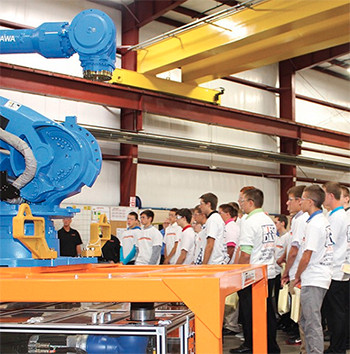 Manufacturing Days in October
When: Various days in October 2018
Where: Various events will be held across the state
What to expect: A great chance to tour facilities and get your foot in the door at big companies and colleges like Hytrol, Pace Industries, Northwest Technical Institute and National Park College.
List of Arkansas events: See more at MFGDay.com.
---
Welsco Welding Expo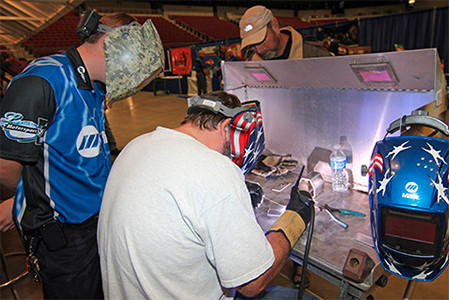 When: Dec. 5, from 9 a.m.-2 p.m. and 5-8 p.m.
Where: Verizon Arena, North Little Rock
What to expect: One of the largest welding shows in the country with more than 40 vendors showing off cool welding products and technology.
Find out more: Welsco.com
---
United Welding Institute Welding Competition
When: March 9, 2019 from 10 a.m.-2 p.m.
Where: United Welding Institute, Pottsville
What to expect: A welding competition offering high schoolers the chance to win prizes and a scholarship to the United Welding Institute.
Find out more: UnitedWeldingInstitute.com
---
Arkansas SkillsUSA Competition
When: April 9 (competition) & 10 (awards), 2019
Where: Hot Springs Convention Center
What to expect: A chance for career and technical education students to compete for statewide recognition. Students who win at the state level go on to compete at the national SkillsUSA Competition.
Find out more: Welsco.com
What is SkillsUSA?
Founded in 1965, SkillsUSA is a national organization serving more than 300,000 students annually in nearly 4,000 local chapters. SkillsUSA's mission is to empower members to become world-class workers, leaders and responsible American citizens. The organization helps middle school, high school and college students who are preparing for careers in trade, technical and skilled service occupations.
At the annual SkillsUSA Championships each June, thousands of students compete in 100 occupational and leadership skill areas. The competition is a huge event occupying a space equivalent to 20 football fields. The 2017 competition included more than 6,200 contestants in 100 separate events.
Source: SkillsUSA.org
Permalink