Arkansas Trucking Association's Share the Road Program Driving Change
By Arkansas Next PROS staff on Monday, October 15, 2018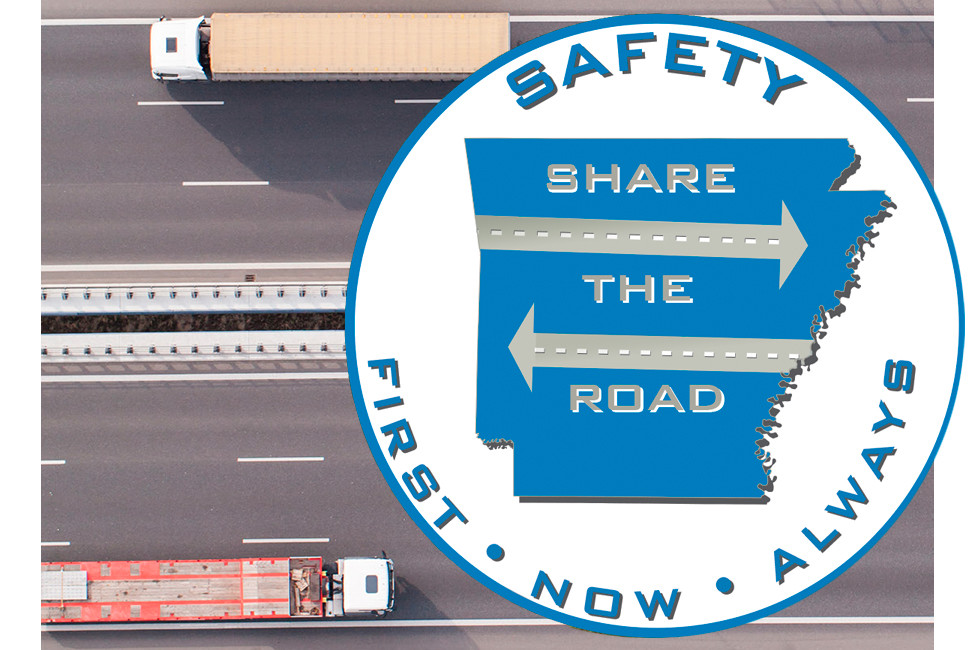 The trucking industry includes over 84,000 employees in Arkansas alone. The industry is responsible for moving 178,614 tons worth of manufactured goods within the state every day. That means lots of time on the roads, which is why the Arkansas Trucking Association has a mission to make Arkansas' roads safer for everyone.
The ATA's Share the Road program delivers lifesaving information through the Arkansas Road Team, an elite collection of safe and professional drivers. The team educates drivers about truck's blind spots, stopping distances and how to merge safely. All of this is designed to reduce the number of car-truck accidents on the roads.
Check out this cool video the ATA made with driving tips from the Arkansas Road Team:
Arkansas Trucking Association - Share the Road video from Arkansas Trucking Association on Vimeo.
Arkansas Road Team Captains show how to safely share the road with big trucks.
Permalink