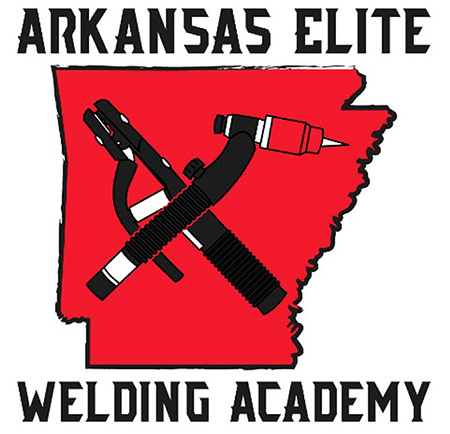 Arkansas Elite Welding Academy
333 Rosebud Road
Quitman, AR 72131
Phone: (833) 354-8310

Online: arkansasewa.com
Arkansas Elite Welding Academy's mission is to provide ELITE, Rigorous and Revolutionary Training in the competitive, high-demand field of welding. Arkansas Elite provides real-world training with use of revolutionary simulators and instruction from the nation's top welders. Qualifying graduates receive lifetime Job Placement Assistance and Lifetime Brush-up benefits. Conveniently located in central Arkansas about 30 minutes northeast of Conway. To be the best, you have to be trained by the best! Be Elite!
School Type
Technical School
Admissions Information
Requirements
Admission Requirements • Be at least 17 years old at the time of a student's program start date and be at least 18 years old by the time of the student's program completion date. • Be a high school graduate or have earned a GED certificate. Submission of a copy of a student's high school transcript, high school diploma, or GED certificate is required to complete a student's enrollment file and must be submitted before the program start date. • Be able to read, write and understand English. • Welding is a physically demanding career, and AEWA runs its training programs as a job site which means your training is physically demanding. AEWA recommends that all new students have seen their primary care physician for a physical and have had a recent eye exam. Please note that welding in contact lenses is prohibited. If you need corrective lenses, you must wear glasses. Please note that while physical handicaps do not preclude a student from admission to the school, individuals with physical handicaps should consult with their physician and AEWA to determine if the training requirements can be accomplished.
Admissions Phone
(833) 354-8310
Scholarship Information
Highlights
High school seniors are invited to participated in Arkansas Elite's annual scholarship competition. The 2023 competition is scheduled for March 11. Registration information will be posted at arkansasewa.com in the fall.

More Information
Click Here
Scholarship Email
sfaulk@arkansasewa.com
Scholarship Phone
(833) 354-8310
Tuition Information
Early Application Deadline
Monthly Start Dates
Bilingual Admissions Contact
N/A
Financial Aid Information
Highlights
Please note that Arkansas Elite Welding Academy is NOT approved to accept Title IV funding including federal student loans or Pell Grants. This is funding you would qualify for by completing a FAFSA Form (Free Application for Federal Student Aid). Information about private scholarship options and a student loan option for Arkansas residents is available at arkansasewa.com/financial-aid/.
Financial Aid Contact
Sancy Faulk
Enrollment Director
Degree Programs
Downhill Pipeline Program
Combined Structural Pipe Program
Structural Welding Program