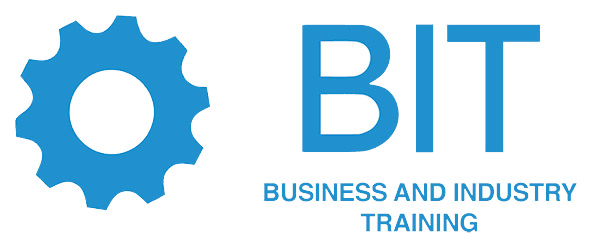 Business and Industry Training
1490 June Self Drive
Springdale , AR 72764
Phone: (479) 365-7341

Online: busandind.com
Business and Industry Training, a not-for-profit 501(c) 3 was established in 1996 from Industry Companies that needed short-term hands-on Industrial Maintenance Training. We have now grown to two locations: Springdale, AR and Gentry, AR. This training is available to anyone that is wanting to learn a trade and looking to upskill or reskill, Industry Companies employees, non-Industry Companies employees, or High School Students! The training that provide is: Short-term, hands-on learn at your own pace. The specialized training includes: Electrical Systems, Motor Controls, Thermal Process Controls, Robotics, Pneumatics, Hydraulics, PLC's, Mechanical Drives, Vibration Analysis, Laser Alignment, CNC Machining and coming soon, Electrical Wiring. We offer: - Flexibility in all of our Industrial Maintenance training. - Training is self-paced and you choose the time and days of the week you want to train. - We are not a semester program or a classroom format. It is hands-on learn at your own pace training. - Safety Training: OSHA 10 & 30, ARC Flash, Confined Space, CPR/First Aid, and more! - Soft Skills: We offer over 100 personal development courses Also, an agreement between Springdale-based nonprofit Business and Industry Training (BIT) and NorthWest Arkansas Community College (NWACC) allows BIT students to transfer training hours to NWACC. The training hours will go toward an Associate Degree of Applied Science General Technology.
School Type
Technical School
Admissions Information
Admissions Phone
(479) 365-7341
Scholarship Information
Financial Aid Information
Highlights
Individuals that pay out of pocket, we work with them on a payment plan.
Financial Aid Contact
Sheri Nolan
Office Coordinator/Financial
Degree Programs
General Technology-Applied Sciences
CNC Operations & Programming
Electrical Maintenance Technology
Electrical/Electronic Systems Troubleshooting
General Industrial Technology
Hydraulics/Pneumatics
Industrial Control Systems
Industrial Electrical Systems (or Industrial Electronics)
Industrial Equipment Maintenance (or Industrial Equipment Repair)
Industrial Maintenance Technology
Industrial Motors & Controls
Industrial Robotics
Industrial Technology
Industrial Technology-Mechanical
Industrial Technology-Mechatronics
Machine Technology (or Machine Tool Technology)
Manufacturing Technology
Robotics
Safety & Health
Workforce Leadership
Workforce Readiness
Mechanical Devices
Programmable Controls (or Programmable Logic Controllers-PLC)
Mechanical Maintenance
Industrial Maintenance (name varies greatly by school)
Industrial Control Systems
Manufacturing Technology
Electronics
Electronics Technology
Industrial Electronics (name varies greatly by school)
Industrial Mechanics & Maintenance
Machine Shop
Advanced Manufacturing Technology
Industrial Technology (name varies greatly by school)
Workforce Leadership