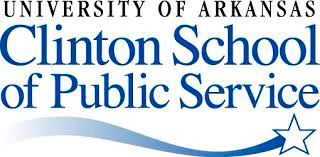 University of Arkansas Clinton School of Public Service
Admissions Information
Requirements
The GRE, MAT, LSAT, and GMAT are acceptable. Scores more than five years old will not be accepted.
Scholarship Information
Highlights
The Clinton School awards financial aid in the form of scholarships. The amount awarded varies according to need, merit, and the availability of funds. Scholarship money can be used for tuition and/or living expenses.
Financial Aid Information
Highlights
Domestic students are eligible for both merit-based and U.S. federal need-based financial aid. International students are eligible for Clinton School merit-scholarship consideration.