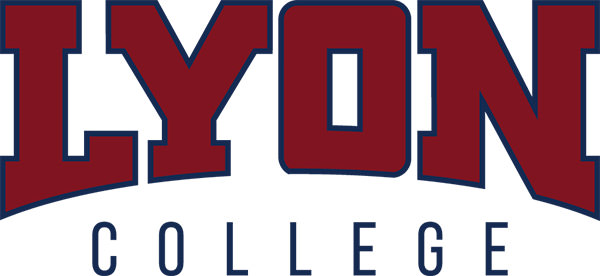 2300 Highland Road
Batesville, AR 72501
Phone: (870) 307-7000
Fax: (870) 307-7001
Online: https://www.Lyon.edu/
Lyon is a community distinguished by its academic curriculum, unique honor and social systems, and award-winning professors. Nearly 100% of Lyon students find employment or continue their education at professional and graduate schools within six months of graduation.
Admissions Information
Requirements
We view test scores and GPA together to understand a student's academic ability and make our decision based on historical student data. Students must demonstrate math readiness, typically represented by scoring at least a 20 on the math section of the ACT or completion of a college algebra course.
1050
Admissions Phone
(870) 307-7290
Scholarship Information
Highlights
Lyon College offers a number of scholarships for qualified students. Students should apply early and send transcripts and copies of standardized test scores (ACT/SAT) to Lyon's Office of Enrollment Services. Lyon College awards academic merit-based aid according to a review of a student's application and academic performance. These amounts are annual and renewable for up to eight semesters of undergraduate study provided that the student maintains requirements. Students will be notified of their award by the Admissions Office staff after being accepted. A typical student that has at least 20 on the ACT and at least a 2.5 transcript GPA may be offered one of the following scholarships. These scholarships range from $13,000 to full tuition. Lyon invites a select number of entering freshman students to apply and interview for limited spots in the prestigious Lyon Fellows Program — a rigorous course of study designed to provide highly skilled, motivated students the opportunity to travel, hone their research skills, and exchange ideas in a challenging and supportive academic environment. A Lyon Fellow receives an annual stipend up to the cost of tuition. Lyon welcomes qualified transfer students who have demonstrated academic ability and commitment to the pursuit of a higher education at previous institutions. Transfer students with a GPA of 2.75 or higher are eligible to receive a TARTAN Scholarship. Qualified transfer students earning an associate's degree from an Arkansas community college may qualify for Lyon's Associate's Degree Grant. For more information on this program, call (800) 423-2542.
More Information
Click Here
Scholarship Email
tommy.tucker@lyon.edu
Scholarship Phone
(870) 307-7257
Tuition Information
Instate Tuition
$28,550.00
Additional Annual Fees
$10,400.00
International Application Fee
$50.00
Financial Aid Information
Highlights
At Lyon College, we know students are concerned about the cost of a quality education. With a combination of affordable costs, merit-based scholarship and financial aid programs, and first-tier academic programs, Lyon College offers one of higher education's best values among private, selective liberal arts colleges. Visit bit.ly/lyoncosts to view our net price calculator.
Financial Aid Contact
Tommy Tucker
Director of Financial Aid
Degree Programs
Art
Biology
Business Administration
Celtic Studies
Chemistry
Computer Science
Economics
English
French
History
Political Science
Psychology
Religion & Philosophy
Spanish
Theatre
Anthropology
Education: Elementary Education
Education: Physical Education
Health Education
International Studies
Journalism
Music Education K-12
Physics
Pre-Engineering
Pre-Law
Secondary Education