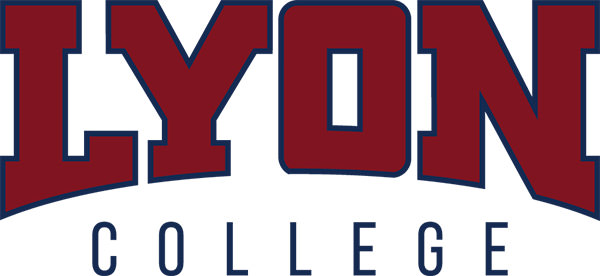 2300 Highland Road
Batesville, AR 72501
Phone: (870) 307-7000
Fax: (870) 307-7001
Online: lyon.edu
Named a "Best College" by U.S. News & World Report, Lyon College offers a well-rounded education that prepares graduates both to succeed in their careers and to contribute to society as productive citizens. The College fosters each student's development through meaningful mentorships with faculty and staff in an inclusive learning environment.
Admissions Information
Requirements
Lyon College offers two paths for candidates to apply. You can apply test optional and we accept ACT/SAT super-scores. Lyon College accepts both the Common Application and the Lyon College Application. Lyon College has no application fee.
Admissions Phone
(870) 307-7250
Scholarship Information
Highlights
Lyon College offers a number of scholarships for qualified students. Students should apply early and send transcripts and copies of standardized test scores (ACT/SAT) to Lyon College's Office of Enrollment Services. Lyon awards academic merit-based aid according to a review of a student's application and academic performance. These amounts are annual and renewable for up to eight semesters of undergraduate study provided that the student maintains requirements. Great merit scholarships are offered and students will be notified of their award by the Admissions Office after being accepted.

A select number of accepted freshmen are invited to apply and interview for limited spots in the prestigious Honors Fellows Program — a rigorous course of study designed to provide highly skilled, motivated students the opportunity to travel, hone their research skills, and exchange ideas in a challenging and supportive academic environment. A Fellow receives an additional stipend of up to $7,000.

Lyon welcomes qualified transfer students who have demonstrated academic ability and commitment to the pursuit of a higher education at previous institutions. Transfer students with a GPA of 2.75 or higher are eligible to receive a transfer scholarship. For more information on this program, call (800) 423-2542.

More Information
Click Here
Scholarship Email
tommy.tucker@lyon.edu
Scholarship Phone
(870) 307-7257
Financial Aid Information
Highlights
The Office of Student Financial Aid offers a variety of financial aid resources, including Lyon College's Scholarship Program, federal and state grants, loans, and work-study programs. Over 99% of last year's incoming freshmen received scholarships and other forms of financial aid. Students must apply and be admitted to Lyon to receive a financial aid award. Applying for financial aid by mid-February ensures maximum eligibility for the aid available.
Financial Aid Contact
Tommy Tucker
Director of Financial Aid
Degree Programs
Art
Biology
Business Administration
Chemistry
Computer Science
Economics
English
French
History
Political Science
Psychology
Religion & Philosophy
Spanish
Theatre
Anthropology
Education: Elementary Education
Education: Physical Education
Health Education
International Studies
Journalism
Music Education K-12
Physics
Pre-Engineering
Pre-Law
Secondary Education
Exercise Science
Kinesiology & Leisure Studies (Choose focus in: Fitness, Pre-professional, Recreation or Teaching)
Mathematics: Data Science
Military Science
Pre-Allied Health
Pre-Architecture
Pre-Dentistry
Pre-Med (or Pre-Medical, or Pre-Medicine)
Pre-Pharmacy
Pre-Veterinary Medicine (or Pre-Vet, or Pre-Veterinary Science)
Communication Studies
Mathematics