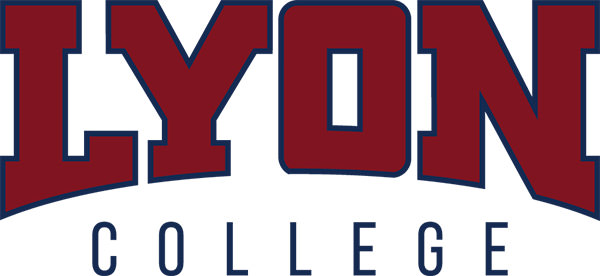 2300 Highland Road
Batesville, AR 72501
Phone: (870) 307-7000
Fax: (870) 307-7001
Online: lyon.edu
Lyon College is a private, liberal arts institution founded in 1872. Located in Batesville, Arkansas, Lyon is the oldest college in the state with its original charter. Ranked by U.S. News & World Report as a "Best College," Lyon currently enrolls approximately 500 students from more than 30 states and 18 countries. Students can tailor their education, selecting from 24 majors as well as pre-professional and individualized options.
Admissions Information
Requirements
Lyon College admits candidates who demonstrate that they can contribute to and benefit from the Lyon experience. Admission is not limited by age, race, gender, disability, sexual orientation, or national origin of the applicant. Lyon expects students to demonstrate their seriousness of purpose by participating in a college preparatory curriculum throughout their high school careers. We highly recommend that preparatory work includes the following subjects: •English (4 units): to cover grammar, composition, and literature. •Social Studies (3 units): to include 1 unit in American history, 1 unit in world history, and 1/2 unit in civics or American government. •Natural Sciences (3 units): to be selected from offerings in biology, chemistry, and physics. •Mathematics (3 units): to include Algebra I, and additional units selected from algebra II, geometry, trigonometry, pre-calculus, and calculus. •Foreign Language (2 units): to be selected from offerings in French, German, Spanish, or other major foreign languages Lyon College offers two convenient ways to submit an application. Our Lyon College application is on our website and is sent quickly to the Admissions Office. The Common Application is better for those students that want to have their high school guidance counselor upload all their information. Lyon College has no application fee. In addition to an application for admission, please submit: Official High School Transcript Official ACT and/or SAT Test Scores are not required, but can be used to boost a student's academic scholarship.
Admissions Phone
(870) 307-7250
Scholarship Information
Highlights
Lyon College offers a number of scholarships for qualified students. Students should apply early and send transcripts and copies of standardized test scores (ACT/SAT) to Lyon College's Office of Enrollment Services. Lyon awards academic merit-based aid according to a review of a student's application and academic performance. These amounts are annual and renewable for up to eight semesters of undergraduate study provided that the student maintains requirements. Great merit scholarships are offered and students will be notified of their award by the Admissions Office after being accepted.

A select number of accepted freshmen are invited to apply and interview for limited spots in the prestigious Honors Fellows Program — a rigorous course of study designed to provide highly skilled, motivated students the opportunity to travel, hone their research skills, and exchange ideas in a challenging and supportive academic environment.

Lyon welcomes qualified transfer students who have demonstrated academic ability and commitment to the pursuit of a higher education at previous institutions. Transfer students with a GPA of 2.75 or higher are eligible to receive a transfer scholarship. For more information on this program, call (800) 423-2542.

More Information
Click Here
Scholarship Email
tommy.tucker@lyon.edu
Scholarship Phone
(870) 307-7257
Tuition Information
12-17 credit hours per semester
In-state Tuition
$29,900.00
Additional Annual Fees
$11,850.00
Annual Fee Notes
Includes housing, dining plan, student activity fee, and technology fee
Early Application Deadline
11/15/2023
Bilingual Admissions Contact
Nicolas Pattillo
(870) 307-7350
Financial Aid Information
Highlights
The Office of Student Financial Aid offers a variety of financial aid resources, including Lyon College's Scholarship Program, federal and state grants, loans, and work-study programs. Over 99% of last year's incoming freshmen received scholarships and other forms of financial aid. Students must apply and be admitted to Lyon to receive a financial aid award. Applying for financial aid by mid-February ensures maximum eligibility for the aid available.
Financial Aid Contact
Tommy Tucker
Director of Financial Aid
Financial Aid Priority Deadline
Mar 1, 2023
Degree Programs
Art
Biology
Business Administration
Chemistry
Computer Science
Economics
English
French
History
Political Science
Psychology
Religion & Philosophy
Spanish
Theatre
Anthropology
Education: Elementary Education
Education: Physical Education
Health Education
International Studies
Journalism
Music Education K-12
Physics
Pre-Engineering
Pre-Law
Secondary Education
Exercise Science
Military Science
Pre-Allied Health
Pre-Dentistry
Pre-Med (or Pre-Medical, or Pre-Medicine)
Pre-Pharmacy
Pre-Veterinary Medicine (or Pre-Vet, or Pre-Veterinary Science)
Communication Studies
Mathematics
Accounting
Data Science
Fine Art
Mathematics Education (or Teacher Licensure or Teaching Emphasis)
Pre-Optometry
Pre-Physical Therapy
Pre-Physician Assistant
Pre-Professional Health Sciences