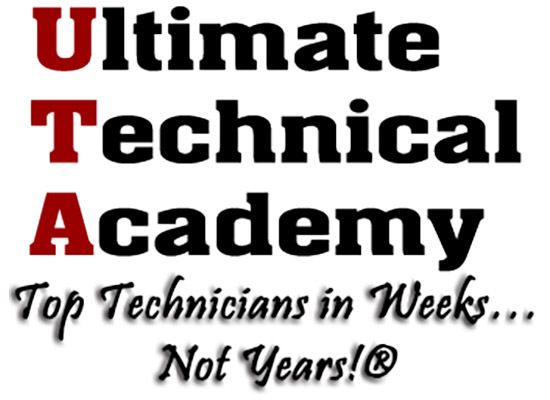 Ultimate Technical Academy
6108 Getty Drive
North Little Rock, AR 72117
Phone: (501) 835-8200
Fax: (501) 835-8202
Online: ultimatetechnician.com
Ultimate Technical Academy offers a fast-track, hands-on training program for HVAC technicians, electricians and plumbers. Companies from all over the United States, Canada and even overseas send their employees to our facility in North Little Rock, AR for a way to learn the trades in a short period of time. Each course is only five days in length, with classes offered almost every week and rotated constantly. That way technicians can pick and choose the courses that would benefit them the most and a time frame to attend. Currently we offer 5 different courses for the HVAC trade: Electrical for HVAC Refrigeration AC/HP Heating Technology Installation Technology Advanced Service Diagnostics We train and proctor for the EPA and NATE certification exams. And one course for Electricians Service and Maintenance One Course for Plumbing Service and Maintenance Morning time is a classroom setting, but after lunch students will actually work on operational equipment out in the labs. This provides real world experience for them and is the best way to learn. UTA held our first classes in January 2004 and continues to grow every year.
Admissions Information
Admissions Phone
(501) 580-0788
Scholarship Information
Scholarship Phone
(501) 835-8200
Tuition Information
Bilingual Admissions Contact
N/A
(501) 580-0788
Financial Aid Information
Highlights
Since UTA is only a training program, unfortunately, there is not any financial aid available at this time.
Financial Aid Contact
Pat Hardwick
Degree Programs
Advanced Service Diagnostics
EPA Certification
Heating Technology
Installation Technology
NATE Certification
Plumbing Service & Maintenance
Refrigeration AC/HP Technology
Heating, Ventilation & Air Conditioning (or HVAC, or HVACR)