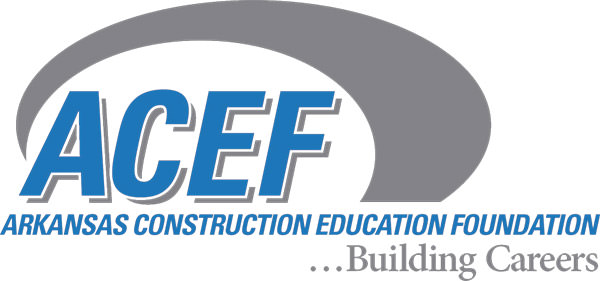 Arkansas Construction Education Foundation
4421 W. 61st St.
Little Rock, AR 72209
Phone: (501) 372-1590
Fax: (501) 372-2879
Online: www.MyACEF.org
We offer apprenticeship training in the construction trades. We also offer safety training, construction craft training and management level training.
School Type
Technical School
Admissions Information
Requirements
18 years of age, high school graduate or GED certification. GED classes can run concurrently with apprenticeship training. Shall have proof of GED enrollment for concurrent enrollment with an apprenticeship program.
Admissions Phone
(501) 372-1590
Tuition Information
Early Application Deadline
Apr 30, 2019
Financial Aid Information
Highlights
Orion Federal Credit Union. This is a Technical Skills Line of Credit and is an option for technical training and certificate programs. Amounts range from $1,000 to $7,000 and can be used to cover books, tuition, testing fees, supplies and tools. No payment due until 60 days after program completion with flexible repayment options and low APR. This account is also considered a "Credit Building account," meaning if a young person needs to build credit, this is a good option.
Financial Aid Contact
Tim Edwards