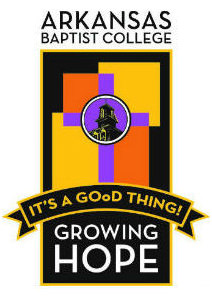 1600 Dr. Martin Luther King Jr. Drive
Little Rock, AR 72202
Phone: (501) 420-1200
Fax: (501) 375-9257
Online: arkansasbaptist.edu
Founded in 1884, Arkansas Baptist College is a private, historically black liberal arts college located in Little Rock, Arkansas. Arkansas Baptist College prepares students for a life of service grounded in academic scholarship, the liberal arts tradition, social responsibility, Christian development and preparation for employment in a global community.
Admissions Information
Requirements
High school diploma or GED, high school transcript and shot records required to apply; ACT, SAT, Accuplacer, and COMPASS test scores are used for placement purposes; open admission.
Minimum ACT
Open Admission; Minimum recommended score 14
Minimum SAT
Open Admission: Minimum recommended score 329
Admissions Phone
(501) 420-1232
Scholarship Information
Highlights
Presidential, Dean's, Honor's, and transfer students institutional scholarships available. Each institutional scholarship has unique requirements and is awarded on an annual basis. Only first-time freshmen and new transfer students are eligible to apply.

Scholarships are available for currently enrolled students and each scholarship has unique requirements.
More Information
Click Here
Scholarship Phone
(501) 420-1226
Financial Aid Information
Highlights
About 90% of students receive financial aid. Contact Lloyd Dixon at (501) 420-1226 or Patricia Proctor at (501) 420-1223 for general information.
Financial Aid Contact
Lloyd Dixon
Director
Degree Programs
Business Administration
Christian Education
General Studies
Music Business
Public Administration
Religious Studies
Urban Community Leadership
Interdisciplinary Studies
Business Administration
Business Administration–Sports Management Concentration
Christian Education
Criminal Justice
Human Services
Music Performance (or Music Performance–Voice, Keyboard, Instrumental)
Public Administration
Religious Studies
Urban Community Leadership
Business: Accounting
Entrepreneurship
Interdisciplinary Studies