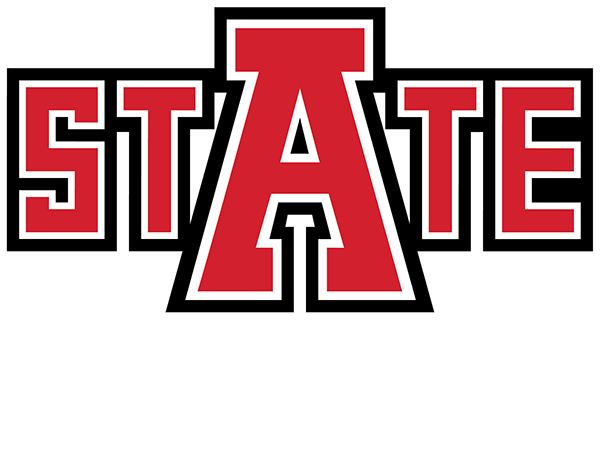 Arkansas State University
2105 E. Aggie Road
Jonesboro, AR 72467
Phone: (870) 972-3430
Fax: (870) 972-3833
Online: www.AState.edu
Arkansas State University educates leaders, enhances intellectual growth, and enriches lives. Founded in 1909, A-State meets the challenges of continuing as a destination university for more than 14,000 students through the combination of world-class research with a long tradition of student-friendly instruction.
Admissions Information
Requirements
For unconditional admission, ACT score of 21 or higher or equivalent score on SAT or ASSET, and a 2.50 GPA.
Scholarship Information
Highlights
There are more than 200 privately and publicly funded scholarships annually. Contact Financial Aid Office at P.O. Box 1620 or visit FinAid.AState.edu.
Tuition Information
Based on two 15-hour semesters, excluding fees and room and board
Instate Tuition
$8,478.00
Financial Aid Information
Highlights
Financial Aid Office, P.O. box 1620, State University, 72467 or call (870) 972-2310; email FinAid@Astate.edu. Priority date for application is July 1 of the award year.