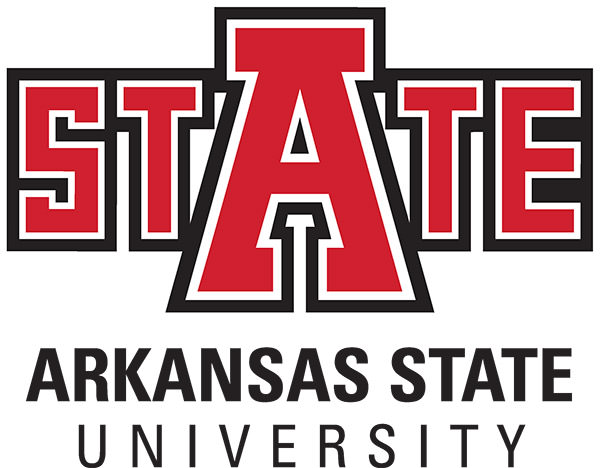 Arkansas State University
2105 E. Aggie Road
Jonesboro, AR 72467
Phone: (870) 972-3430
Fax: (870) 972-3833
Online: astate.edu
Arkansas State University is a Carnegie Research 2 institution — the second-largest university in the state — with more than 100,000 living alumni. Dedicated to teaching, research and service, the university provides students with the broad educational foundations that help them develop critical thinking, decision-making, analytical and communication skills. It hosts the first osteopathic medical school in the state of Arkansas, NYIT's College of Osteopathic Medicine, is home to the A-State Arkansas Biosciences Institute, and opened the first U.S.-style residential campus in Mexico. A-State is the heart of activity for its hometown of Jonesboro, starting with its FBS Division I athletic program, and is the economic and research hub for the region.
Admissions Information
Requirements
For unconditional admission starting with Fall 2022 incoming first-year students, one of the following is required: a 3.00 high school GPA or a 19 ACT or ranked in top 20% of high school graduation class. Arkansas State accepts "superscoring" of ACT tests for admission and scholarship qualification.
Minimum GPA
2.30 undergraduate/2.00 undergraduate transfers
Admissions Phone
(870) 972-2031
Scholarship Information
Highlights
There are more than 200 privately and publicly funded scholarships annually. Contact Financial Aid Office at P.O. Box 1620 or visit FinAid.AState.edu.
More Information
Click Here
Scholarship Email
finaid@astate.edu
Scholarship Phone
(870) 972-2310
Financial Aid Information
Highlights
Financial Aid Office, P.O. Box 1620, State University, 72467 or call (870) 972-2310; email FinAid@Astate.edu. Priority date for application is July 1 of the award year.
Financial Aid Contact
Terry Finney
Director of Financial Aid