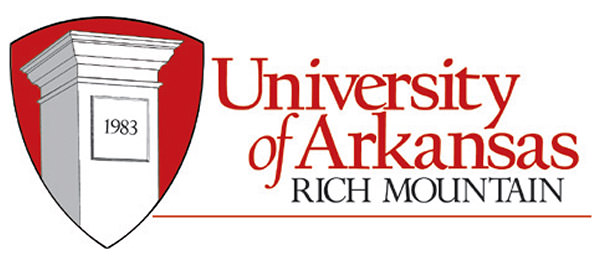 University of Arkansas Rich Mountain
1100 College Drive
Mena, AR 71953
Phone: (479) 394-7622
Fax: (479) 394-2760
Online: uarichmountain.edu
UA Rich Mountain is a 2-year community college located in the beautiful Ouachita Mountains of Mena, Arkansas. UA Rich Mountain offers work ready technical certificates as well as 2-year associate degrees for transferring to a 4-year university. UARM offers students several degree partnerships with 4-year university for ease of transferring. UARM offers transfer assistance and also several other student support services including free tutoring. Transfer scholarships are available to students along with the Arkansas Transfer Achievement Scholarship available to students transferring to the University of Arkansas Fayetteville. UA Rich Mountain has new modern dorm rooms available to students along with a host of athletics for students to participate in. A student union with a bookstore and food service have been updated and meals are offered for breakfast, lunch and dinner. UA Rich Mountain offers students the college experience with smaller class sizes and an active student life without paying big university tuition. Get a quality education at an affordable cost.
Admissions Information
Requirements
Complete online admissions application; placement testing (SAT, ACT, Accuplacer); proof of immunizations (MMR I & II); high school or GED transcript; and transcripts from other colleges if any attended.
Admissions Phone
(479) 394-7622
Scholarship Information
Highlights
UA Rich Mountain has a number of academic as well as foundation scholarship available for students. Our online scholarship application will assist the student in applying for all scholarships the student is eligible for based on information entered by the student.
More Information
Click Here
Scholarship Email
financialaid@uarichmountain.edu
Scholarship Phone
(479) 394-7622
Tuition Information
Bilingual Admissions Contact
Yanel Rios
(479) 394-7622
Financial Aid Information
Highlights
UA Rich Mountain helps all our students to apply for every financial aid option available.
Financial Aid Contact
Mary Standerfer
Director of Financial Aid
Degree Programs
Advanced Manufacturing (Choose a focus in: Welding, Machine Tool Tech, Electromechanical Tech, Electrical Engineering Tech, or Mechanical Engineering Tech)
Business
Business Administration
Business Computer Information Systems (or Business Information Technology, or Business Information Systems Technology)
General Education
General Studies
General Technology
Information Systems Technology (or Information Technology, Information Science Technology or Information Systems)
Nursing-LPN/LPNT TO RN
Office Technology
Advanced Manufacturing Technology
Allied Health
Child Care / Child Development
Computer Information Systems
Computer Programming
Emergency Medical Technology (or Paramedic, or Emergency Medical Technician)
Graphic Communications
Graphic Design
Health Information
Nursing (or Registered Nursing)
Practical Nursing
Welding
Agricultural Science
Chemistry
Criminal Justice
Early Childhood Paraprofessional Technology
Education
Computer Systems Technology
Cosmetology Instructor
Early Childhood Education (or Early Childhood Development)
Emergency Medical Technician (or Paramedia, or Emergency Medical Technology or Emergency Medical Technical-Basic, or EMT)
Health Information Billing & Coding
Machine Technology (or Machine Tool Technology)
Nail Technician
Nursing Assistant (or Nursing Assisting, or Nurse Assistant)
Welding
Advanced Manufacturing Technology
Advanced Pipe Welding
Allied Health
Certified Nursing Assistant (CNA)
CNC Machining & Fabrication
CNC Operations & Programming
Commercial Truck Driving (or Commercial Driver Training)
Computer & Networking Fundamentals
Computer Information Systems (or Computer Information Technology)
Cosmetology
Information Technology
Machinist Operations
Medical Coding (or Medical Billing, Medical Billing & Coding, or Medical Insurance Coding)
Phlebotomy (or Phlebotomy & EKG, or Phlebotomy Technician, or Phlebotomy Technology)
Truck Driving (or Truck Driver Training)
Business Data Processing
Computer Systems Technology (or Computer Network Technology, or Computer Networking Technology, or Computer Systems & Networking Technology, or Computer Systems Technology)
Cosmetology
Database Applications
Health Information Billing & Coding
Industrial Maintenance (name varies greatly by school)
Machine Shop
Office Technology
Practical Nursing
Welding
Accounting & Finance
Advanced Manufacturing Technology
Allied Health
Business Information Systems
Computer Information Systems (or Computer Information Technology, or Computer Information Systems Technology)
Cosmetology Instruction
Early Childhood Education
General Studies
Health Information Management
Machine Tool Technology
Medical Coding
Phlebotomy
Pipe Welding