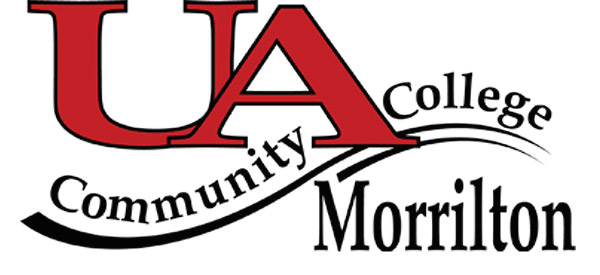 University of Arkansas Community College at Morrilton
1537 University Blvd.
Morrilton, AR 72110
Phone: (501) 977-2000
Fax: (501) 977-2134
Online: uaccm.edu
UACCM is a two-year, public college offering both transfer and career specific/technical degrees. Students can earn the first two years of a bachelor's degree or get prepared for high-wage, high-demand careers. UACCM strives to provide quality, affordable education in a nurturing environment.
Admissions Information
Requirements
High school diploma or GED; composite score of 15 on ACT or minimum ACCUPLACER Next Generation reading score of 230; official high school transcript or GED scores; official transcript(s) from all college colleges attended; immunization record (2 MMRs)
Admissions Phone
(501) 977-2000
Scholarship Information
Highlights
UACCM offers state scholarships, institutional scholarships, and privately-funded scholarships.
More Information
Click Here
Scholarship Email
williamsj@uaccm.edu
Scholarship Phone
(501) 977-2055
Tuition Information
Bilingual Admissions Contact
Frankye Jimenez
(501) 977-2173
Financial Aid Information
Highlights
Grants, scholarships, loans and other financial assistance is available.
Financial Aid Contact
Jennifer Williams
Director of Financial Aid
Degree Programs
Air Conditioning, Heating & Refrigeration Technology
Automotive Service Technology
Business
Business Administrative Technology
Collision Repair & Refinishing Technology
Computer Information Systems Technology (or Computer Information Technology)
Crime Scene Investigation
Drafting
Early Childhood Education/Development - Birth to Pre-K credential
Education
General Education
General Studies
Industrial Mechanics & Maintenance (or Industrial Technology, Maintenance Technology, or Industrial & Mechanical Technology)
Law Enforcement Administration
Liberal Arts (or Liberal Studies)
Nursing (or Registered Nursing)
Surveying
Welding
Advanced Manufacturing (Choose a focus in: Welding, Machine Tool Tech, Electromechanical Tech, Electrical Engineering Tech, or Mechanical Engineering Tech)
Business Computer Information Systems (or Business Information Technology, or Business Information Systems Technology)
Business Technology (or Business Technologies, or Business Technology Applications)
Child Care / Child Development
Computer Information Systems
Computer Network Technology (or Computer Networking Technology, or Computer Systems & Networking Technology)
Computer-Aided Drafting & Design
Criminal Justice
Drafting & Computer Aided Design Technology
Early Childcare Education
Early Childhood Education/Development (Choose a focus in K-6th Grade or Mid-Level)
Emergency Medical Technology (or Paramedic, or Emergency Medical Technician)
General Business
General Education-Liberal Arts
Health Sciences (choose emphasis: Practical Nursing or Pre-Sports Medicine)
Heating, Air Conditioning, & Refrigeration Technology
Land Surveying Technology
Middle School Education
Nursing-LPN/LPTN TO RN
Nursing-LPN/Paramedic to RN
Practical Nursing
Welding Technology
Construction Technology
Health Professions
Accounting
Drafting & Design Technology
Computer Maintenance
Crime Scene Investigation
Early Childhood Education (or Early Childhood Development)
Emergency Medical Technician (or Paramedia, or Emergency Medical Technology or Emergency Medical Technical-Basic, or EMT)
General Studies
Law Enforcement Administration
Networking Technology
Nursing Assistant (or Nursing Assisting, or Nurse Assistant)
Welding
Welding-Pipe
Air Conditioning & Refrigeration
Automotive Technology (or Automotive Service Technology, or Automotive Service)
Business
Construction Technology
Dietary Management
Drafting & Design
Industrial Maintenance Technology
Diesel Technology
Air Conditioning, Heating & Refrigeration Technology
Automotive Service Technology (or Automotive Technology, or Automotive Systems Repair)
Business
Crime Scene Investigation
Drafting (or Drafting & Computer Aided Design, or Drafting & Design, or Drafting & Design Technology)
Industrial Mechanics & Maintenance
Law Enforcement Administration
Practical Nursing
Surveying
Welding
Early Childhood Development: Birth to Pre-K (or Early Childhood Education: Birth to Pre-K)
Emergency Medical Technician (or Paramedic, or Emergency Medical Technology, or Emergency Medical Science Technology, or Emergency Medical Services)
Heating, Ventilation & Air Conditioning (or HVAC, or HVACR)
Industrial Maintenance (name varies greatly by school)
Collision Repair Technology (or Collision Repair & Refinishing Technology)
Computer & Network Installation & Repair Technology
Computer Networking Technology
Construction Technology
Diesel Technology