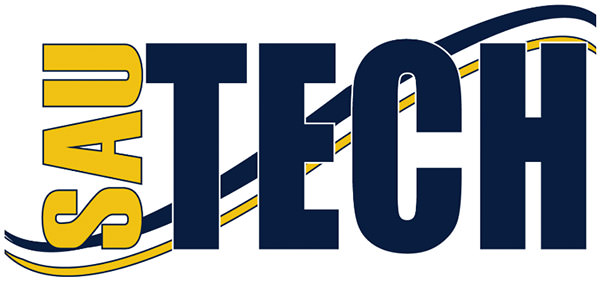 Southern Arkansas University Tech
6415 Spellman Road
Camden, AR 71701
Phone: (870) 574-4558

Online: sautech.edu
Southern Arkansas University Tech is a two-year public college that is part of the Southern Arkansas University System. The College began in 1968 and has an average enrollment of over 1,800 students. SAU Tech employs around 160 staff and faculty and is located inside Highland Industrial Park in East Camden, Arkansas. SAU Tech provides the first two years of a transfer degree, technical degree programs, and online programs. SAU Tech has student housing, NJCAA athletics (basketball, softball, and baseball), and offers student support services such as tutoring and personal counseling. Information on SAU Tech Rocket Athletics can be found at sautrockets.com.
Admissions Information
Requirements
Open admission; high school diploma or GED; Accuplacer, SAT or ACT scores taken within the last five years; immunization records with proof of 2 MMR shots, official college transcripts from all colleges attended
Admissions Phone
(870) 574-4558
Scholarship Information
Highlights
Scholarships are awarded based on certain criteria and funds availability. Priority deadline is Jan. 1.
More Information
Click Here
Scholarship Email
finaidoff@sautech.edu
Scholarship Phone
(870) 574-4511
Tuition Information
Early Application Deadline
Rolling admission
Financial Aid Information
Highlights
Financial Aid is based on priority deadline.
Financial Aid Contact
Connie Riley
Financial Aid Director
Degree Programs
Aviation Maintenance (or Aviation Maintenance Technology)
Business Administration
Computer Information Systems Technology (or Computer Information Technology)
Education: K-12 PE & Health
Fire & Emergency Response
Fire Science Administration & Technology (or Fire Science Management)
Forest Harvesting Technician
General Education
Health Sciences (choose emphasis: Practical Nursing or Pre-Sports Medicine)
Medical Office Administration (or Medical Office Management)
Multimedia Technology
Office Management
Professional Studies
Religious Studies
Advanced Manufacturing (Choose a focus in: Welding, Machine Tool Tech, Electromechanical Tech, Electrical Engineering Tech, or Mechanical Engineering Tech)
Early Childhood Paraprofessional Technology
Nursing-Accelerated PN-RN
Supply Chain Management
Air Conditioning, Heating & Refrigeration Technology
Criminal Justice Technology
Engineering Technology
Engineering Technology (Choose a focus in: Electrical or Mechanical)
Nursing-LPN/Paramedic to RN
Practical Nursing
Psychology
Allied Health
Computer Graphic Technology
Cybersecurity
Fire Science
General Studies
Heating, Air Conditioning, & Refrigeration Technology
Office Administration
Welding
A+ Computer Tech Certification
Aerospace Technology
Aviation Maintenance
Criminal Justice
Engineering Technology
Fire & Emergency Response
General Studies
Medical Transcription
Microsoft Certified IT Professional Technology
Nursing Assistant (or Nursing Assisting, or Nurse Assistant)
Programmable Controls (or Programmable Logic Controllers-PLC)
Welding Technology
Advanced Manufacturing Technology
Computer Repair (or Computer Service Technician)
Cybersecurity
Early Childhood Education (or Early Childhood Development)
Electrical for HVAC
Health Sciences
Heating, Ventilation & Air Conditioning (or HVAC or HVAC/R Fundamentals)
Medical Coding (or Medical Billing, Medical Billing & Coding, or Medical Insurance Coding)
Medical Office Administration (or Medical Office Management)
Microsoft Operating Systems Desktop Support
Networking
Production Technology
Supply Chain Management
Aviation Maintenance (choose a focus in Airframe or Powerplant)
Computer Information Systems (or Computer Information Technology, or Computer Information Systems Technology)
Engineering Technology
Forest Harvesting Technician
Health Sciences
Law Enforcement
Mechanical Maintenance
Multimedia Film & Video Production
Multimedia Graphics Technology
Office Software Specialist
Practical Nursing
Simulation & Game Design
Supply Chain Management
Wildlife & Fisheries Enforcement
Advanced Manufacturing Technology
Cosmetology
Environmental Management & Regulatory Science
General Studies
Medical Coding
Medical Office Administration (or Medical Office Management)
Welding