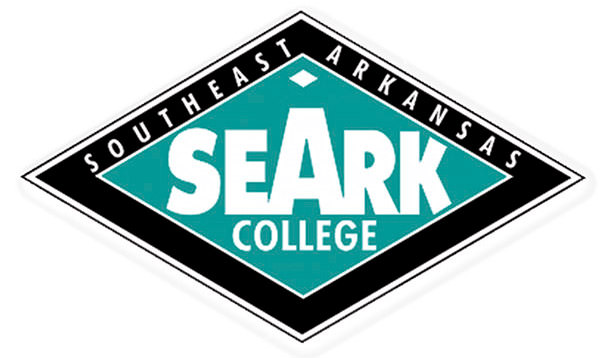 Southeast Arkansas College
1900 Hazel St.
Pine Bluff, AR 71603
Phone: (870) 850-8605
Fax: (870) 850-2189
Online: seark.edu
Established in 1991 by Act 1244 of the 78th General Assembly of the State of Arkansas, Southeast Arkansas College provides a comprehensive community college education and services, with an emphasis on technical education and workforce development, for the citizens of Jefferson, Cleveland, Desha, Drew, Grant and Lincoln counties. These educational programs and services include: technical career education, workforce development, university transfer education, general education, adult education, continuing education, and community services.
Admissions Information
Requirements
ACT or ACCUPLACER scores used for placement only; open admission.
Admissions Phone
(870) 543-5900
Scholarship Information
Highlights
Scholarships available on a per-semester basis
More Information
Click Here
Scholarship Email
finaid@seark.edu
Scholarship Phone
(870) 543-5909
Financial Aid Information
Highlights
Financial aid is awarded based on priority deadline for individual scholarship applications.
Financial Aid Contact
Donna Cox
Director
Degree Programs
Business Technology (or Business Technologies, or Business Technology Applications)
Computer Information Systems Technology (or Computer Information Technology)
Computer Network Technology (or Computer Networking Technology, or Computer Systems & Networking Technology)
Criminal Justice Technology
Drafting & Computer Aided Design Technology
Early Childhood Paraprofessional Technology
Electromechanical Technology (or Electrical & Electronics Technology, or Electronics Technology)
Emergency Medical Technology (or Paramedic, or Emergency Medical Technician)
General Education
General Studies
General Technology
Industrial Mechanics & Maintenance (or Industrial Technology, Maintenance Technology, or Industrial & Mechanical Technology)
Nursing (or Registered Nursing)
Radiologic Technology
Respiratory Care (or Respiratory Therapy, or Respiratory Care Technology)
Surgical Technology
Construction Management
Cybersecurity
Logistics Management
Early Childhood Paraprofessional Technology
Emergency Medical Technician (or Paramedia, or Emergency Medical Technology or Emergency Medical Technical-Basic, or EMT)
Medical Coding (or Medical Billing, Medical Billing & Coding, or Medical Insurance Coding)
Medication Assisting Technology
Nursing Assistant (or Nursing Assisting, or Nurse Assistant)
Phlebotomy (or Phlebotomy & EKG, or Phlebotomy Technician, or Phlebotomy Technology)
Welding-MIG (Metal Inert Gas)
Welding-Tungsten Inert Gas
Business Analytics
Commercial Truck Driving (or Commercial Driver Training)
Communications
Hydraulics/Pneumatics
Leadership Studies
Surgical Technology
Welding-Shielded Metal Arc (SMAW)
Workforce Readiness
Accounting
Air Conditioning, Heating & Refrigeration Technology
Business Management
Computer Information Systems (or Computer Information Technology, or Computer Information Systems Technology)
Computer Systems Technology (or Computer Network Technology, or Computer Networking Technology, or Computer Systems & Networking Technology, or Computer Systems Technology)
Electromechanical Maintenance
Emergency Medical Technician (or Paramedic, or Emergency Medical Technology, or Emergency Medical Science Technology, or Emergency Medical Services)
Health Sciences
Industrial Electronics (name varies greatly by school)
Industrial Technology (name varies greatly by school)
Paramedic (or Community Paramedic or Paramedic Technology)
PC Maintenance & Repair
Practical Nursing
Surgical Technology
Construction Technology
Logistics & Supply Chain