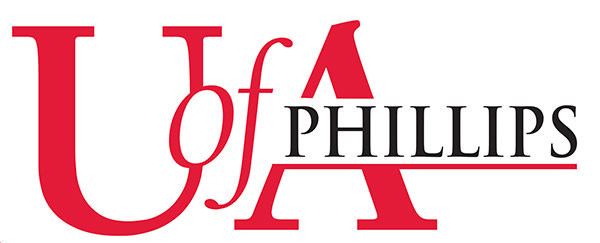 Phillips Community College of the University of Arkansas
1000 Campus Drive
Helena, AR 72342
Phone: (870) 338-6474
Fax: (870) 338-7542
Online: pccua.edu
The first community college in Arkansas and the first to join the University of Arkansas. Our mission is to transform minds and lives, giving students the skills needed to make a real difference in the world.
Admissions Information
Requirements
High school diploma or GED; ACT or Accuplacer scores needed for placement only.
Admissions Phone
(870) 338-6474
Scholarship Information
Highlights
The University of Arkansas has a new scholarship program that reduces tuition rates for students who graduate with associate degrees from Phillips Community College and then transfer to the Fayetteville campus.

This unprecedented move will enable any student who earns an associate degree at PCCUA and then transfers to the University of Arkansas to work toward a bachelor's degree, while continuing to pay the same basic credit hour tuition they paid at their two-year institution.

More Information
Click Here
Scholarship Email
sarnold@pccua.edu
Scholarship Phone
(870) 338-6474
Tuition Information
In-state Tuition
$2,250.00
Additional Annual Fees
$860.00
Annual Fee Notes
Technical, service, safety, publication, facility fee
Early Application Deadline
Rolling Admissions
Financial Aid Information
Highlights
The Office of Financial Aid and its staff are dedicated to assisting PCCUA students and their families in navigating the financial aid process and educating them in making the best use of all available resources. A number of scholarships and federal and state grants are available to prospective or continuing students who have shown academic proficiency and have demonstrated a financial need. Part-time employment opportunities are also available to students but are dependent upon the availability of jobs, available funds, and student's skills.
Financial Aid Contact
Barbra Stevenson
Director, Financial Aid