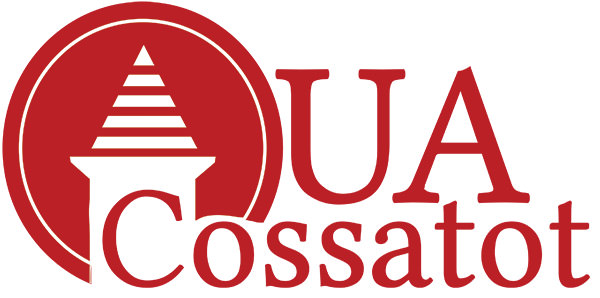 University of Arkansas Cossatot
183 College Drive
De Queen, AR 71832
Phone: (870) 584-4471
Fax: (870) 642-3320
Online: cccua.edu
The University of Arkansas Cossatot is an HLC accredited two-year institution affiliated with the University of Arkansas System. It has campuses in De Queen, Nashville, Lockesburg, and Ashdown, Arkansas and is located in the foothills of the scenic Ouachita Mountains. UA Cossatot offers degrees and certificates in more than two dozen fields and also offers four associate degrees completely online with a roster of more than 60 online college courses to date. UA Cossatot has long had a forward-looking reputation for "causing things to happen" in ways that other colleges and universities would never consider, like not requiring textbooks for most courses.
Admissions Information
Requirements
High school diploma or GED; open admission. Catalog available online at www.cccua.edu/catalog.
Admissions Phone
(870) 584-1143
Scholarship Information
Highlights
Scholarships are a type of financial aid that do not need to be repaid. Scholarships are awarded on various criteria usually reflecting the requirements, values and purposes of the award donor. Scholarships can be based on merit, need, demographics, or career focus.

The UA Cossatot Scholarship application deadline is April 1 every year. However, check back here for scholarships that may become available throughout the academic year.
Scholarship Phone
(800) 844-4471
Tuition Information
Bilingual Admissions Contact
Erika Buenrrostro
(870) 584-1133
Financial Aid Information
Highlights
Though UA Cossatot has the second lowest tuition in the state of Arkansas, many students do still need help paying for college. Assistance can be received from UA Cossatot Foundation scholarships, institutional scholarships, local scholarships, state scholarships and grants, and federal grants. Payment plan options are also provided for fall and spring terms.
Financial Aid Contact
Denise Hammond
Degree Programs
Agriculture (or Agricultural, Food & Life Sciences, or Agriculture & Natural Resources)
Business
Business Management
Criminal Justice
General Education
General Technology
Law Enforcement Administration
Liberal Arts & Sciences
Middle School Education
Nursing (or Registered Nursing)
Occupational Therapy Assistant
Physical Therapist Assistant (or Physical Therapy Assistant)
Psychology
Skilled & Technical Services
Christian Education
Digital Media
Natural Sciences
Automotive Technology (or Automotive Service Technology, or Automotive Service)
Crime Scene Investigation
Digital Media
Emergency Medical Technician (or Paramedia, or Emergency Medical Technology or Emergency Medical Technical-Basic, or EMT)
Hydraulics/Pneumatics
Industrial Motors & Controls
Law Enforcement Administration
Lubrication
Mechanical Devices
Metal Repair
Programmable Controls (or Programmable Logic Controllers-PLC)
Welding-Pipe
Welding-Shielded Metal Arc (SMAW)
Welding-Tungsten Inert Gas
Accounting
Business Management
Agriculture
Automotive Service Technology (or Automotive Technology, or Automotive Systems Repair)
Cosmetology
Crime Scene Investigation
Diesel Technology
Health Professions
Industrial Technology (name varies greatly by school)
Law Enforcement Administration
Office Technology
Pipe Welding
Practical Nursing
Welding
Accounting
Business Management
Criminal Justice
Digital Media