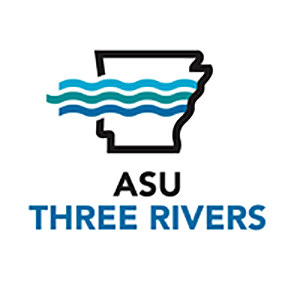 Arkansas State University Three Rivers
One College Circle
Malvern, AR 72104
Phone: (501) 337-5000
Fax: (501) 332-4100
Online: asutr.edu
Arkansas State University Three Rivers is a comprehensive, public, two-year institution of higher education in Malvern, offering associate degrees and certificates in a quality academic environment focused on both student success and the economic development needs of the communities it serves. The College offers more than 60 programs of study in academic, career and technical disciplines to credit, non-credit, adult education and workforce students.
School Type
2 Year , Technical School
Admissions Information
Requirements
High school diploma or GED; prior college transcripts; immunization records with two MMR vaccinations; ACT, SAT, or Accuplacer scores required for placement only; open admission. The practical and registered nursing as well as cosmetology programs are competitive entry; all other programs are open admission.
Admissions Phone
(501) 332-0218
Scholarship Information
Highlights
Priority deadline for high school seniors applying for ASU Three Rivers scholarships is February 21 each year.
More Information
Click Here
Scholarship Email
financialaid@asutr.edu
Scholarship Phone
(501) 337-5000
Tuition Information
$109 per credit hour in-state tuition
In-state Tuition
$3,270.00
Additional Annual Fees
$1,170.00
Annual Fee Notes
Annual Fees are required fees; program and course/lab/clinical fees may apply.
Early Application Deadline
Rolling Admissions
Bilingual Admissions Contact
Keesha Johnson
(501) 332-0218
Financial Aid Information
Highlights
Financial Aid is awarded based on priority deadline.
Financial Aid Contact
Angela Sexton
Director of Financial Aid
Degree Programs
Accounting
Criminal Justice
General Technology
Management
Mechatronics
Medical Office Administration (or Medical Office Management)
Nursing-LPN/Paramedic to RN
Office Administration
Early Childcare Education
Welding
Apprenticeship Trades
Advanced Manufacturing (Choose a focus in: Welding, Machine Tool Tech, Electromechanical Tech, Electrical Engineering Tech, or Mechanical Engineering Tech)
Advanced Manufacturing Technology
Allied Health
Computer Network Technology (or Computer Networking Technology, or Computer Systems & Networking Technology)
General Education-Liberal Arts
Health Information Management
Medical Assistant (or Medical Assisting)
Practical Nursing
RN Bridge
Criminal Justice & Corrections
Liberal Arts (or Liberal Studies)
Business Systems Networking: Cisco
CNC Machining & Fabrication
Computer Programming
Computer Repair (or Computer Service Technician)
Criminal Correction Specialist
Criminal Justice
Early Childhood Education (or Early Childhood Development)
Electrical Apprenticeship
Industrial Robotics
Mechatronics Operation
Mechatronics Practice
Medical Office Administration & Coding
Medical Terminology
Microsoft Certified Professional
Network Security
Nursing Assistant (or Nursing Assisting, or Nurse Assistant)
Plumbing Apprenticeship, Level I
Plumbing Apprenticeship, Level II
Plumbing Apprenticeship, Level III
Plumbing Apprenticeship, Level IV
Power Equipment Maintenance
Truck Driving (or Truck Driver Training)
Welding
Business
Welding-Gas Metal Arc (GMAW)
Welding-Gas Tungsten Arc (GTAW)
Welding-Pipe
Welding-Shielded Metal Arc (SMAW)
Automotive Technology (or Automotive Service Technology, or Automotive Service)
Accounting
Computer Information Systems (or Computer Information Technology, or Computer Information Systems Technology)
Criminal Correction Specialist
Management
Mechatronics (or Mechatronics Technology)
Medical Coding
Medical Transcription
Office Administration (or Office Management)
Practical Nursing
Pre-Allied Health
Criminal Justice
Early Childhood Education
Welding Technology
Electrical Apprenticeship
General Studies
Plumbing Apprenticeship
Cosmetology
Health Care Management