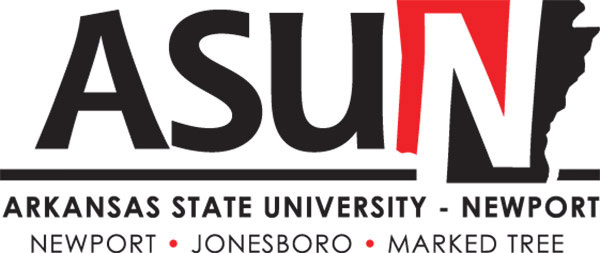 Arkansas State University-Newport at Jonesboro
5504 Krueger Drive
Jonesboro, AR 72401
Phone: (870) 932-2176
Fax: (870) 972-0801
Online: asun.edu
Arkansas State University-Newport at Jonesboro is a two-year community college under Arkansas State University-Newport. A variety of technical programs and general education courses are offered at the Jonesboro location including welding, nursing and manufacturing.
Admissions Information
Requirements
High school diploma or GED with scores; ACT, COMPASS, or ACCUPLACER scores used for placement in classes/programs; proof of immunizations for measles, mumps, rubella (two separate doses); most recent transcript from former colleges you attended.
Admissions Phone
(870) 512-7716
Scholarship Information
Highlights
Scholarships are funds awarded to you based on a talent or skill, financial need, or your major area of study and do not have to be repaid. The federal government is the largest source of aid for ASU-Newport students. To explore more Financial Aid, visit finaid.org or fastweb.com.
More Information
Click Here
Scholarship Phone
(870) 512-7800
Tuition Information
In-state Tuition
$1,500.00
Additional Annual Fees
$345.00
Financial Aid Information
Highlights
In order to best serve ASU-Newport students and the campus community, the Financial Aid Office has established guiding principles and they are demonstrated through the mission, vision, and values.
Financial Aid Contact
Stacey Dunlap
Dean for Financial Aid
Degree Programs
Business
Business Technology (or Business Technologies, or Business Technology Applications)
Criminal Justice
General Education
General Studies
General Technology-Applied Sciences
General Technology-Hospitality
Advanced Manufacturing (Choose a focus in: Welding, Machine Tool Tech, Electromechanical Tech, Electrical Engineering Tech, or Mechanical Engineering Tech)
Culinary Arts/Hospitality
Health Professions
Nursing-LPN/LPTN TO RN
Welding
Early Childcare Education
General Technology
Industrial Mechanics & Maintenance (or Industrial Technology, Maintenance Technology, or Industrial & Mechanical Technology)
Natural Sciences
Advanced Manufacturing Technology
Business Operations
CNC Operations & Programming
Construction Welding
Emergency Medical Technician (or Paramedia, or Emergency Medical Technology or Emergency Medical Technical-Basic, or EMT)
General Studies
Manufacturing Welding
Nursing Assistant (or Nursing Assisting, or Nurse Assistant)
Patient Care Technology
Phlebotomy (or Phlebotomy & EKG, or Phlebotomy Technician, or Phlebotomy Technology)
Industrial Maintenance Technology
Pre-Allied Health
Culinary Arts
Business Technology
Culinary (or Culinary Arts)
Food Service & Management
Industrial Maintenance (name varies greatly by school)
Manufacturing Technology-Advanced
Practical Nursing
Welding
Patient Care Technology