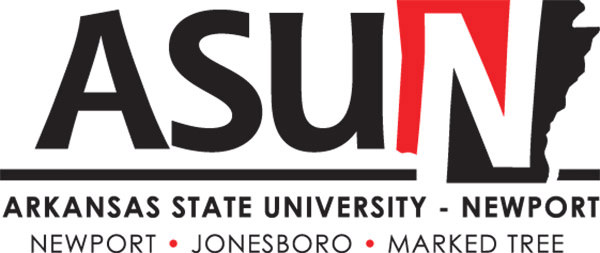 Arkansas State University-Newport
7648 Victory Blvd.
Newport, AR 72112
Phone: (870) 512-7800
Fax: (870) 512-7825
Online: asun.edu
Arkansas State University-Newport is a two-year community college in Newport, Arkansas, with two other locations in Marked Tree and Jonesboro. It's our mission to provide accessible, affordable, quality education that transforms the lives of our students, enriches our communities and strengthens the regional economy.
Admissions Information
Requirements
High school diploma or GED with scores; ACT, SAT, COMPASS, or ACCUPLACER scores used for placement only; proof of immunizations for measles, mumps, rubella (two separate doses); official college transcripts from LAST college attended.
Admissions Phone
(870) 512-7716
Scholarship Information
Highlights
Scholarships are funds awarded to you based on a talent or skill, financial need, or your major area of study and do not have to be repaid. The federal government is the largest source of aid for ASU-Newport students.
More Information
Click Here
Scholarship Phone
(870) 512-7800
Tuition Information
In-state Tuition
$1,500.00
Additional Annual Fees
$345.00
Financial Aid Information
Highlights
In order to best serve ASU-Newport students and the campus community, the Financial Aid Office has established guiding principles and they are demonstrated through the mission, vision, and values.
Financial Aid Contact
Stacey Dunlap
Dean for Financial Aid
Degree Programs
Agriculture Technology
Business
Business Technology (or Business Technologies, or Business Technology Applications)
Criminal Justice
Education
General Education
General Studies
General Technology-Applied Sciences
Nursing (or Registered Nursing)
Nursing-LPN/LPNT TO RN
Surgical Technology
Health Sciences (choose emphasis: Practical Nursing or Pre-Sports Medicine)
Liberal Arts & Sciences
Early Childcare Education
Practical Nursing
Welding Technology
Agronomy
Commercial Truck Driving (or Commercial Driver Training)
General Studies
Nursing Assistant (or Nursing Assisting, or Nurse Assistant)
Patient Care Technology
Phlebotomy (or Phlebotomy & EKG, or Phlebotomy Technician, or Phlebotomy Technology)
Truck Service & Maintenance
Diesel Technology
Business
Diesel & Truck Technology
Pre-Allied Health
Agriculture Operations
Business Technology
Diesel Technology
High Voltage Lineman
Practical Nursing
Pre-Health Professions
Phlebotomy