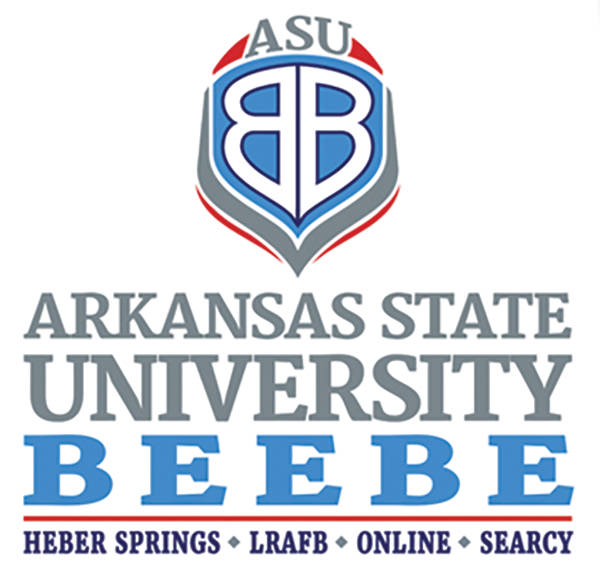 Arkansas State University-Beebe
1000 Iowa St.
Beebe, AR 72012
Phone: (501) 882-8860
Fax: (501) 882-8895
Online: www.ASUB.edu
Founded in 1927, Arkansas State University-Beebe is an operationally separate, two-year institution of the Arkansas State University System. With campuses located in Beebe, Heber Springs, Searcy, the Little Rock Air Force Base, and online, the college offers associate degrees, technical certificates, and non-credit training for business and industry.
Admissions Information
Requirements
ACT, SAT, ACCUPLACER scores used for placement in math and English; open admission.
Admissions Phone
(501) 882-8936
Scholarship Information
Highlights
See scholarship application requirements and application deadlines on our web link below. http://www.asub.edu/admissions/scholarships/
More Information
Click Here
Scholarship Email
Pkcarson@asub.edu
Scholarship Phone
(501) 882-4426
Tuition Information
Instate Tuition
$3,000.00
Additional Annual Fees
$6,012.00
Early Application Deadline
Apr 1, 2019
International Application Fee
$40.00
Bilingual Admissions Contact
None-but translators are available on campus for several languages.
Financial Aid Information
Highlights
Financial aid and scholarships are awarded based on priority deadline application and FAFSA requirements.
Financial Aid Contact
Bonnie Burgoyne
Director Financial Aid
Financial Aid Priority Deadline
Jun 1, 2018
Degree Programs
Agriculture (or Agricultural, Food & Life Sciences, or Agriculture & Natural Resources)
Agriculture Equipment Technology
Automotive Service Technology
Business
Business Technology (or Business Technologies, or Business Technology Applications)
Computer Information Systems
Computerized Machining Technology
Computer Network Technology (or Computer Networking Technology, or Computer Systems & Networking Technology)
Computer-Aided Drafting & Design
Criminal Justice
Early Childhood Education/Development - Birth to Pre-K credential
Emergency Medical Technology (or Paramedic, or Emergency Medical Technician)
Fine Arts
General Education
General Studies
General Technology
Health Science
Hospitality Administration
Liberal Arts & Sciences
Medical Laboratory Technology (or Medical Laboratory Technician)
Pharmacy Technology (or Pharmacy Technician Science)
Veterinary Technology
Welding Technology
2-D Mechanical CAD Drafting
Advanced Agricultural Mechatronics
Aerospace Composites
Agricultural Mechatronics
Air Conditioning
Auto Body Repair
Automobile Upholstery
Automotive Technology (or Automotive Service Technology, or Automotive Service)
CATIA
Community Corrections
Computer & Networking Fundamentals
Computer Fundamental
Computerized Machining Technology
Criminal Investigation Science
Diesel Technology
Early Childhood Education (or Early Childhood Development)
Emergency Medical Technician (or Paramedia, or Emergency Medical Technology or Emergency Medical Technical-Basic, or EMT)
General Studies
Household Upholstery
Industrial Technology
Law Enforcement
Multi-Skills Technology
Nursing Assistant (or Nursing Assisting, or Nurse Assistant)
Pharmacy Technician Science
Power Sports Engines Technology-4cycle Engines
Welding Technology
Wildlife Enforcement
Agricultural Systems & Controls
Air Conditioning, Heating & Refrigeration Technology
Auto Body Repair (or Auto Collision Cosmetic Repair Technology, or Automotive Collision Repair Technology, or Automotive Repair & Troubleshooting)
Automotive Service Technology (or Automotive Technology, or Automotive Systems Repair)
Community Corrections
Computer Information Systems (or Computer Information Technology, or Computer Information Systems Technology)
Computer Systems Technology (or Computer Network Technology, or Computer Networking Technology, or Computer Systems & Networking Technology, or Computer Systems Technology)
Computerized Accounting
Computerized Machining Technology
Criminal Investigation Science
Diesel Technology
Early Childhood Education
Emergency Medical Technician (or Paramedic, or Emergency Medical Technology, or Emergency Medical Science Technology, or Emergency Medical Services)
Entrepreneurship
Health Information Assistant
Hospitality Management (or Hospitality Administration)
Industrial Technology (name varies greatly by school)
Law Enforcement
Mechanical Drafting
Multi-Skills Technology
Pharmacy Technician (or Pharmacy Technology, or Pharmacy Technician Science)
Power Sports Engines Technology
Practical Nursing
Pre-Health Care Studies
Welding Technology
Wildlife & Fisheries Enforcement