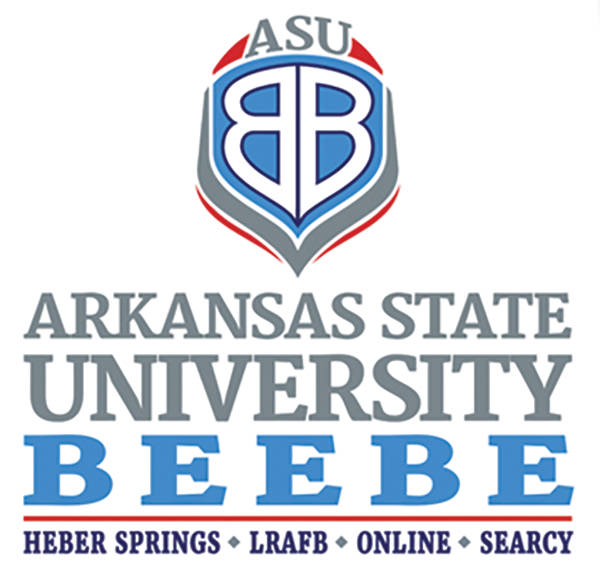 Arkansas State University-Beebe
1000 Iowa St.
Beebe, AR 72012
Phone: (501) 882-8860
Fax: (501) 882-8895
Online: asub.edu
Founded in 1927, Arkansas State University–Beebe is Arkansas' first and oldest comprehensive community college. We have helped students build their future for nearly 100 years through relevant career training to obtain high-paying jobs, or in rigorous academic preparation for transferring to a 4-year university through one of our 100+ transfer agreements. Students can choose to live on campus in one of our suite-style residence halls for the full college experience.
Admissions Information
Requirements
ASU-Beebe accepts ACT, SAT and Accuplacer/Accuplacer Next Generation placement scores taken within the last five years. If you do not have the required scores, we offer the Accuplacer Next Generation test. Contact the ASU-Beebe Testing Center for more information. For acceptance into a degree-seeking program, ASU-Beebe requires a minimum ACT Composite score of 15 or an Accuplacer Next Generation Reading score of 227.
Admissions Phone
(501) 882-8860
Scholarship Information
Highlights
ASU-Beebe offers academic scholarships, other departmental scholarships, and privately funded scholarships.

Students who apply for admission are automatically considered for academic scholarships. Departmental and private scholarships require a separate application.

The priority Admission deadline for all scholarships is April 1.

Students may also apply for over 60+ privately funded scholarships through our college's Office of Institutional Advancement at https://www.giveasub.com/scholarship.



More Information
Click Here
Scholarship Email
scholarships@asub.edu
Scholarship Phone
(501) 882-8860
Tuition Information
In-state Tuition
$3,420.00
Additional Annual Fees
$7,000.00
Annual Fee Notes
Annual fees include housing and meal plan.
Early Application Deadline
Open Admission
Financial Aid Information
Highlights
In addition to our scholarships, students who attend ASU-Beebe are also eligible to apply for a variety of federal and state grants, loans, and work-study programs through the Free Application for Federal Student Aid (FAFSA). Students must submit their FAFSA to ASU-Beebe by the priority deadline of April 1st each year to ensure the timely award of their aid, and must be enrolled in a degree-seeking program when they attend. Financial Aid Priority Deadline: April 1: Fall; April 15: Summer; November 1: Spring
Financial Aid Contact
Alexandra Tubbs
Director Financial Aid
Financial Aid Priority Deadline
Nov 1, 2023
Degree Programs
Agriculture (or Agricultural, Food & Life Sciences, or Agriculture & Natural Resources)
Agriculture Equipment Technology
Automotive Service Technology
Business
Computerized Machining Technology
Computer Network Technology (or Computer Networking Technology, or Computer Systems & Networking Technology)
Computer-Aided Drafting & Design
Criminal Justice
Emergency Medical Technology (or Paramedic, or Emergency Medical Technician)
Medical Laboratory Technology (or Medical Laboratory Technician)
Welding Technology
Graphic Design
Paramedic/Emergency Medical Services
Education
Nursing-LPN/Paramedic to RN
Pharmacy Technology (or Pharmacy Technician Science)
Veterinary Technology
Business Technology (Choose a focus in: Banking, Human Resources Management or Supply Chain Management)
Business Technology (or Business Technologies, or Business Technology Applications)
Early Childhood Education/Development - Birth to Pre-K credential
Entrepreneurship
General Studies
Health Science
Liberal Arts (or Liberal Studies)
Liberal Arts & Sciences
Technology
2-D Mechanical CAD Drafting
Community Corrections
Computer Fundamental
Computerized Machining Technology
Criminal Investigation Science
Diesel Technology
Early Childhood Education (or Early Childhood Development)
Industrial Technology
Law Enforcement
Power Sports Engines Technology-4cycle Engines
Welding Technology
Wildlife Enforcement
Basic Emergency Medical Technician
Automotive Undercar Specialist
Health Information Billing & Coding
Heating, Ventilation & Air Conditioning (or HVAC or HVAC/R Fundamentals)
Medication Assisting Technology
Patient Care Technician
Pharmacy Technician
Air Conditioning, Heating & Refrigeration Technology
Automotive Service Technology (or Automotive Technology, or Automotive Systems Repair)
Community Corrections
Computer Information Systems (or Computer Information Technology, or Computer Information Systems Technology)
Computer Systems Technology (or Computer Network Technology, or Computer Networking Technology, or Computer Systems & Networking Technology, or Computer Systems Technology)
Computerized Machining Technology
Diesel Technology
Early Childhood Education
Emergency Medical Technician (or Paramedic, or Emergency Medical Technology, or Emergency Medical Science Technology, or Emergency Medical Services)
Industrial Technology (name varies greatly by school)
Law Enforcement
Mechanical Drafting
Power Sports Engines Technology
Practical Nursing
Pre-Health Care Studies
Welding Technology
Agriculture
General Studies
Health Information Technology
Marine Technology
Paramedic (or Community Paramedic or Paramedic Technology)
Pharmacy Technician (or Pharmacy Technology, or Pharmacy Technician Science)