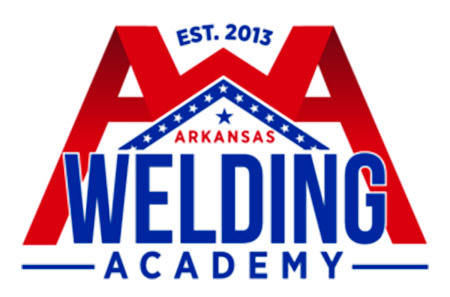 1920 N. Redmond Road
Jacksonville, AR 72076
Phone: (501) 982-9353
Fax: (501) 588-8889
Online: arkansasweldingacademy.edu
Through methods of lecture – one hour and laboratory – seven hours per day, you will learn the fundamentals of welding, metallurgy and safety. Graduates earn diploma, certifications, job placement assistance and lifetime brush-up. Licensure and Accreditation: ASBPCE#581 COE#346200 OPEID#04274100. Visit our website at arkansasweldingacademy.edu. Financial aid is available to those who qualify. AWA operates on an Open Enrollment schedule.
School Type
Technical School
Admissions Information
Requirements
20/40 corrected vision. Must be 18 by graduation. Must be able to lift 30 pounds. Have earned a high school diploma or GED. Have no medical condition that requires caution around microwave or electricity, for example, pacemaker.
Admissions Phone
(501) 982-9353
Scholarship Information
Highlights
FAFSA.ed.gov Federal Pell Grants, Student Loans;
http://vabenefits.vba.va.gov/vonap/main.asp Military Training Benefits Post-911 etc.;
Mike Rowe profoundly disconnected scholarship;
WIOA workforce training grant;
ARS training grant;
TAA training grant;
Various private scholarships
More Information
Click Here
Scholarship Phone
(501) 982-9353
Tuition Information
In-state Tuition
$16,712.00
Additional Annual Fees
$11,096.00
Undergraduate Application Fee
$100.00
Early Application Deadline
Rolling Admissions
Bilingual Admissions Contact
Mr. Hector Diaz
(501) 982-9353
Financial Aid Information
Highlights
FAFSA.ed.gov Federal Pell Grants, Student Loans; http://vabenefits.vba.va.gov/vonap/main.asp Military Training Benefits Post-911 etc.; Mike Rowe profoundly disconnected scholarship; WIOA workforce training grant; ARS training grant; TAA training grant; Various private scholarships; Tribal Scholarships
Financial Aid Contact
Ms. Alice Obenshain
Director
Financial Aid Priority Deadline
Dec 31, 1969
Degree Programs
Construction Science
Construction Technology
Steel Industry Technology
Welding
Welding Technology
Welding
Welding-Gas Metal Arc (GMAW)
Welding-Gas Tungsten Arc (GTAW)
Welding-Inspection & Testing
Welding-Master Pipe & Structural Program
Welding-OSHA 30
Welding-Shielded Metal Arc (SMAW)
Welding-Thermal Cutting
Weld Inspection
Welding (AWS)
Welding Layout & Pipefitting (or Welding: Layout & Fabrication)
Welding Technology
Welding-ARC
Welding-Inert Gas
Welding-Manufacturing
Welding-MIG (Metal Inert Gas)
Welding-Pipe
Welding-Tungsten Inert Gas
Pipe Welding
Welding
Welding Technology