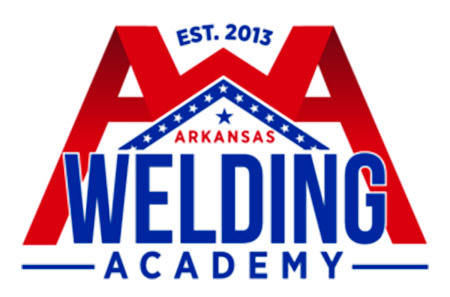 1920 N. Redmond Road
Jacksonville, AR 72076
Phone: (501) 982-9353
Fax: (501) 588-8889
Online: arkansasweldingacademy.edu
Through methods of lecture – one hour and laboratory – seven hours per day, you will learn the fundamentals of welding, metallurgy and safety. Graduates earn diploma, certifications, job placement assistance and lifetime brush-up. Licensure and Accreditation: ASBPCE#581 COE#346200 OPEID#04274100. Visit our website at arkansasweldingacademy.edu. Financial aid is available to those who qualify. Those who are accepted may start at anytime.
School Type
Technical School
Admissions Information
Requirements
20/40 corrected vision. Must be 18 by graduation. Must be able to lift 30 pounds. Have earned a high school diploma or GED. Have no medical condition that requires caution around microwave or electricity, for example, pacemaker.
Admissions Phone
(501) 982-9353
Scholarship Information
Highlights
FAFSA.ed.gov Federal Pell Grants, Student Loans;
http://vabenefits.vba.va.gov/vonap/main.asp Military Training Benefits Post-911 etc.;
Mike Rowe profoundly disconnected scholarship;
WIOA workforce training grant;
ARS training grant;
TAA training grant;
Various private scholarships
More Information
Click Here
Scholarship Phone
(501) 982-9353
Tuition Information
This includes all fees: Tuition, Equipment/Supplies, Registration Fee
In-state Tuition
$24,910.00
Annual Fee Notes
Arkansas Welding Academy has two semesters.
Early Application Deadline
Rolling Admissions
Bilingual Admissions Contact
Mr. Hector Diaz
(501) 982-9353
Financial Aid Information
Highlights
FAFSA.ed.gov Federal Pell Grants, Student Loans; http://vabenefits.vba.va.gov/vonap/main.asp Military Training Benefits Post-911 etc.; Mike Rowe profoundly disconnected scholarship; WIOA workforce training grant; ARS training grant; TAA training grant; Various private scholarships
Financial Aid Contact
Ms. Alice Obenshain
Director
Financial Aid Priority Deadline
Dec 31, 1969
Degree Programs
Construction Science
Construction Technology
Steel Industry Technology
Welding
Welding Technology
Welding
Welding-Gas Metal Arc (GMAW)
Welding-Gas Tungsten Arc (GTAW)
Welding-Inspection & Testing
Welding-Master Pipe & Structural Program
Welding-OSHA 30
Welding-Shielded Metal Arc (SMAW)
Welding-Thermal Cutting
Weld Inspection
Welding (AWS)
Welding Layout & Pipefitting (or Welding: Layout & Fabrication)
Welding Technology
Welding-ARC
Welding-Inert Gas
Welding-Manufacturing
Welding-MIG (Metal Inert Gas)
Welding-Pipe
Welding-Tungsten Inert Gas
Pipe Welding
Welding
Welding Technology