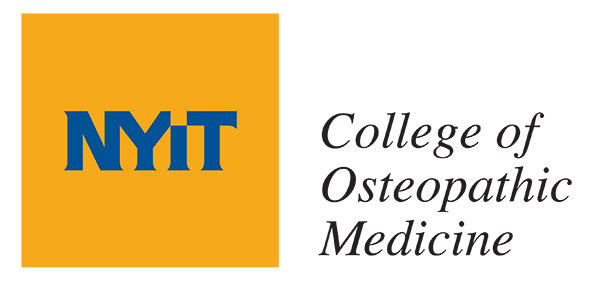 New York Institute of Technology College of Osteopathic Medicine at Arkansas State University
P.O. Box 119
State University, AR 72467
Phone: (870) 972-2656
Fax: (870) 680-8847
Online: nyit.edu/arkansas
New York Institute of Technology College of Osteopathic Medicine at Arkansas State University is dedicated to improving access to health care for the underserved and rural populations in Arkansas and the Mississippi Delta Region. Arkansas ranks near the bottom of states in overall population health status. The state also ranks near the bottom in the number of active physicians per capita and the number of primary care physicians. NYITCOM at A-State was established in 2016 with the mission of meeting the need for more physicians in this medically underserved area and providing health education programs to help improve outcomes in the state and region. NYITCOM at A-State is the first osteopathic medical school established in the state and the second medical school founded in Arkansas. The college, which serves as an additional location campus of NYITCOM in Long Island, New York, is located on the Jonesboro campus of Arkansas State University, the second-largest fourth-year institution in the state. The main NYITCOM campus in New York was founded in 1977 and is one of the largest osteopathic medical schools in the United States, with over 300 students per class and more than 7,500 graduates practicing in all 50 states and 18 countries. The Arkansas campus offers a Doctor of Osteopathic Medicine degree as well as a Master's in Biomedical Sciences and Master of Public Health.
School Type
Graduate School
Admissions Information
Requirements
For D.O. program, have a baccalaureate degree from a college or university accredited by an agency recognized by the United States Department of Education. Have completed an acceptable academic year sequence with a grade of "C" or better in the following prerequisite courses: English: six semester hours; Biology, including a basic course in general biology or zoology (lecture and lab): eight semester hours; General Chemistry (lecture and lab): Organic Chemistry I (lecture and lab): four semester hours; Organic Chemistry II (lecture and lab): four semester hours. Biochemistry, four semester hours with lab, may be substituted for Organic Chemistry II; Physics (lecture and lab): eight semester hours. Have taken the Medical College Admission Test (MCAT) in the past three years and report your scores directly to AACOMAS.
Admissions Phone
(870) 680-8838
Scholarship Information
Tuition Information
We don't offer undergraduate degrees on the Jonesboro campus, so that number is for the D.O. program
In-state Tuition
$64,130.00
Additional Annual Fees
$1,729.00
Annual Fee Notes
Fees quoted above is for first year students
Graduate Application Fee
$80.00
Early Application Deadline
Rolling Admissions
Bilingual Admissions Contact
Pamela Diaz-Lagos
(336) 413-4481
Financial Aid Information
Financial Aid Contact
Vicki Walker
Director of Financial Aid
Degree Programs
Biomedical Sciences
Public Health